New Telecaster.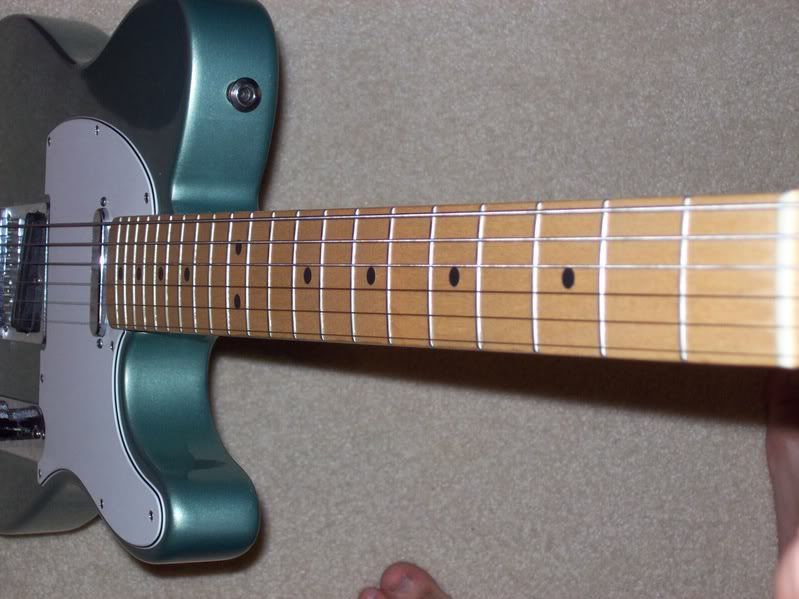 MIM Fender Telecaster with Seymour Duncan Hot Rails in the bridge. Got it today and I must say I am in love with it.

Join date: Apr 2008
10

IQ
Should have gotten an Ibanez RG...

Seriously though "New Telecaster" are the thread titles on the front page I ABSOLUTELY love reading. UP THE TELE!

Join date: Sep 2006
20

IQ
awesome nice choice man. gotta love a good tele
thanks i seriously loved this thing once i played it for ten minutes or so. the neck feels so great. I'm loving the tele twang i can get out of the neck pup.
Nice colour - There's really nothing quite like a Telecaster.
Nice man, my American Deluxe came in yesterday kicks so much ass
boy am i glad i chose this thing over an Epi LP Custom now. haha I love this guitar.
Tele's are hawt. I'm not too much of a fan of the colour of yours though, I reckon they look the best with a burst or just natural.