Lots Of Pedals For Trade/sale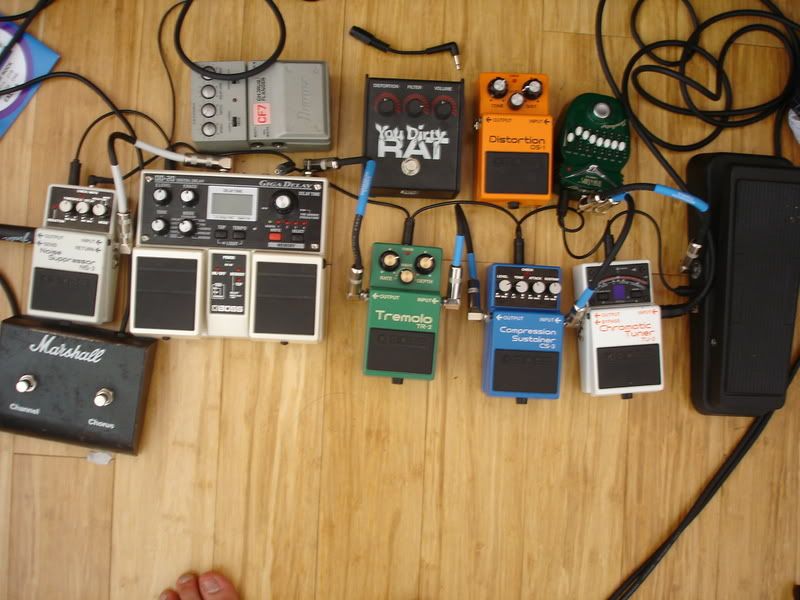 DD-20
Boss TR-2
Boss DS
ProCo RAT
Ibanez CF-7
Looking to trade for:
Chorus (analog prefered)
SMMH
anything cool.


Join date: May 2007
100

IQ
see anything you'd like in my thread? check my sig. Theres an awesome true bypass danelectro milkshake if you're interested
sorry only looking for pedals

Join date: Mar 2007
430

IQ
Alright.
I actually have an older Morley Power wah which may interest you.
It's not in my possession right now (letting friend borrow it), but if it's something you're interested in, I could get it.
ok gotta sell now.
taking any offer for all my pedals.

best offer takes it!

Join date: Sep 2007
50

IQ

Join date: Sep 2007
50

IQ
how much do you want for your dd-20?
dd-20, tr-2, rat is gone.

the fish and chips is also for sale