Emergency Spam: Bunch of crap I need gone
EMERGENCY SPAM!
I need this stuff gone by Friday! Send me an offer, if its reasonable!

2004 Schecter Tempest
Special in see-thru cherry. Body is 3 piece mahogany, as is the neck. The pickups are Duncan Designed P90s. The bridge pickup's mountings screws somehow stripped out, so its held in with painter's tape, but I can have it fixed if its that much of an issue. Its in good condition, a few small nicks here and there, a bit of rash on the back, nothing drastic, just normal ware from gigging it and playing it a lot. The only noticeable marks are a mark right next to the bridge volume, and a little chipping on the headstock.
Looking to get $250 + shipping
Marshall AVT50 Valvestate 2000 1x12 combo
2001 AVT50 combo, 2000 series (No FX or anything), tube preamp/ss power amp. Working condition, a few scuffs and some wearing on the tolex around the corners. Looking to get
$150 + shipping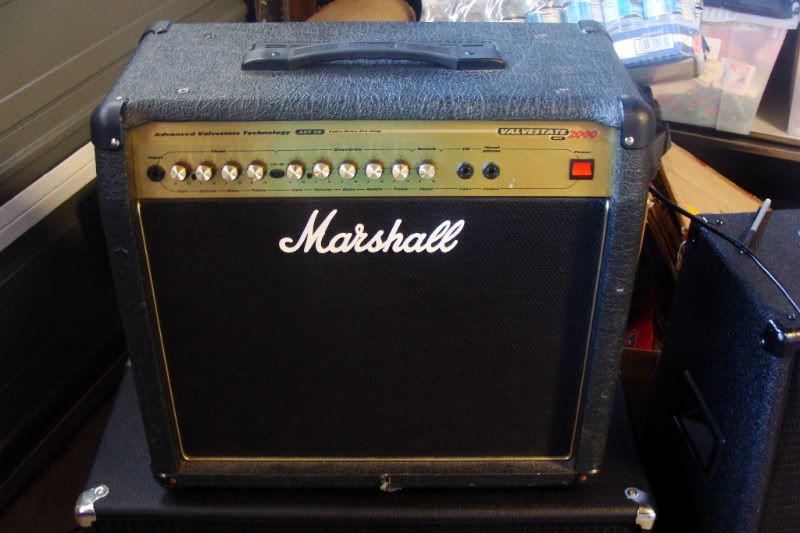 Duncan Designed HB105 NECKpickup
- Active, DD version of Seymour Duncan Blackouts PICKUPS ONLY, no harness/pots. Neck pickup has very little lead left, needs to be spliced. Looking to get
$10 + shipping

Ibanez TS5 Soundtank Tubescreamer
-Pretty old, shows its been used a lot, button is a bit iffy, but it works. Looking to get
$15 + shipping

Join date: Mar 2008
30

IQ
looks like you're looking for cash only.
free bump