Four words pit monkeys.
This is not an intentional double post, I have a seperate question on the same project, which is better answered by the pit.
Ok, I'm working on a project to redo the grill of my cab. I want to turn it into something like a parental advisory sticker, cos I like the look and it's an easy screen print, but the actual wording is way too teen angsty.
Four words. PARENTAL ADVISORY EXPLICIT CONTENT. Change them as much as you like. MS paint this if you like.
Here's a mockup of how it would look on the cab itself.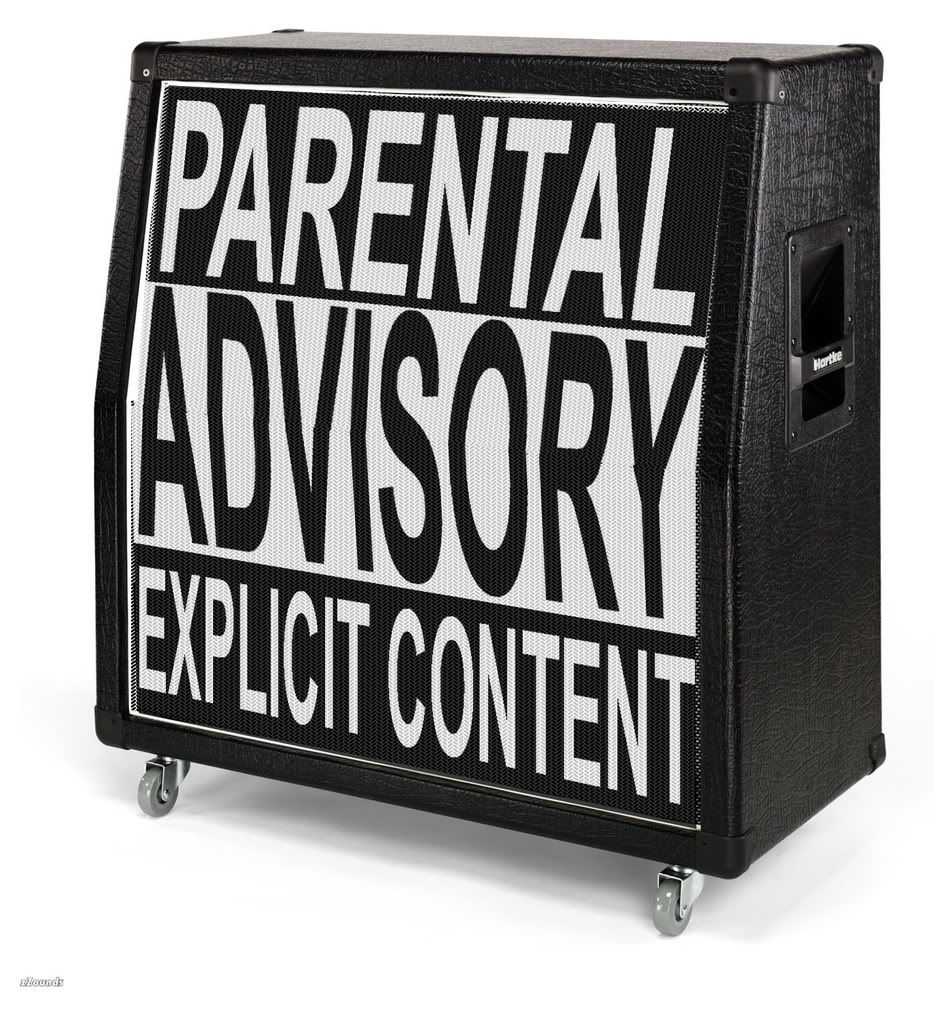 I done perspective and everything.