questions on modding a bass
hey everyone, i got a few questions about possibly modding my squire p-bass. as of now its in fairly good condition, but its kinda my throw around bass and want to learn a bit about building/ modding guitars. what would be a few easy and fairly inexpensive things i could do?

also, while im messing around with this, im gonna get a new pickguard and just want some input on which i should go with. if you could recommend one of these i would greatly appreciate it, and my bass is navy blue.

thanks for any input
pearloid pickguard and new pickups! woohoo!
Upgrade the PUs to Quarter Pounders, might as well upgrade the pots ... if you can swing it, Bad Ass II bridge (scored one for $35!!!!), new finish?
Here's a CS by Crash Matto: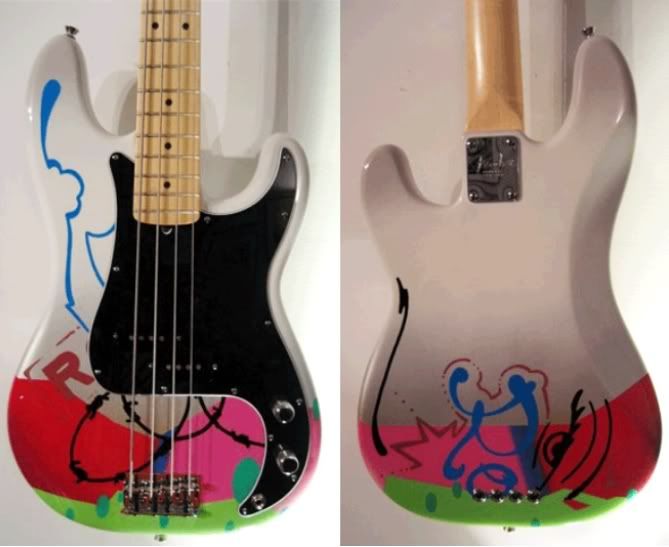 A repaint would be cool. Maybe some different pots or controls of some sort.
ok, being kinda new, what all would new pots do for me?