Need help choosing a guitar
well the guys on the bass forum helped me choose my current awesome bass, the Ibanez SR505 (thanks again)
so now im putting my choice of new guitar in your hands... its between...
The Ibanez RG350EX, $850

Ibanez RG2550Z - $1600

Schecter Omen Extreme Fr - $710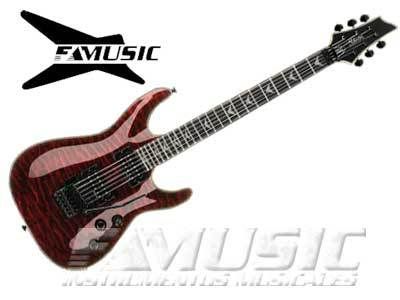 or the Schecter Hellraiser C-1 FR - $1100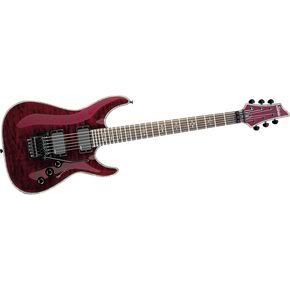 i know i want a guitar with floyd rose, and i know how much of a pain they can be, ive been told multiple times, if you have any other suggestions other then these 4 please let me know but please consider price aswell coz im only 14 and dont have a very big income.
thanks in advance
EDIT: forgot to mention, this is my second guitar, been playing since i was like 6, on some cheap acoustic. and for the past 2 years been using a squire strat.
Last edited by Kibbit at Jul 6, 2008,

Join date: Sep 2007
30

IQ
MY personal recommendation would be to make sure that those ibanez's don't have EDGE III tremolos. They're fine while they last, but they dont last long. It would be better to just save up for an ibz with an edge pro or zr instead.

Join date: Sep 2007
30

IQ
The Ibanez's will play better, but the schecters will sound better IMO. So your choice.

Join date: Oct 2007
30

IQ

Join date: Aug 2006
92

IQ
I Kinda like that Schecter Omen Extreme FR! xD

Join date: Oct 2005
80

IQ
i go for the ibby prestige 2550.
ya the hellraiser is great... but i would go for the prestige.
thanks for your help, but i think atm im leaning abit towards the schecter omen just because its so much cheaper, and thanks stevo but i dont really wanna buy online, and i think both the ibanez guitars have edge lll so not too sure about them anymore

Join date: Jun 2008
20

IQ
The RG2550Z only costs $899 not $1600.

The RG2550Z has an edge-zero and the rg350ex has an edge 3.
Last edited by Copilot911 at Jul 6, 2008,
im from australia, stuffs more expensive here lol, and the sales over anyway so its back to $2000 so i think that puts that one out of the question

Join date: Oct 2005
80

IQ
the RG2550Z has an Edge Pro Trem, one of the best ibby trems, and has better quality than the Schecter, imo.

Join date: Dec 2007
60

IQ
Schecter Hellraiser comes with an OFR so it's already far better then the Ibanezs.
damnit... the sales over in the other music store aswell so now the hellraisers $1,700 still worth it?