Metal Festival: North Yorkshire
Hi guys,
I just want to let you know about the upcoming festival
Davefest
. 16 brutal metal bands over 24th to the 27th July. Set in the glorious Yorkshire moors, it promises to be a great time!
http://www.myspace.com/davefestuk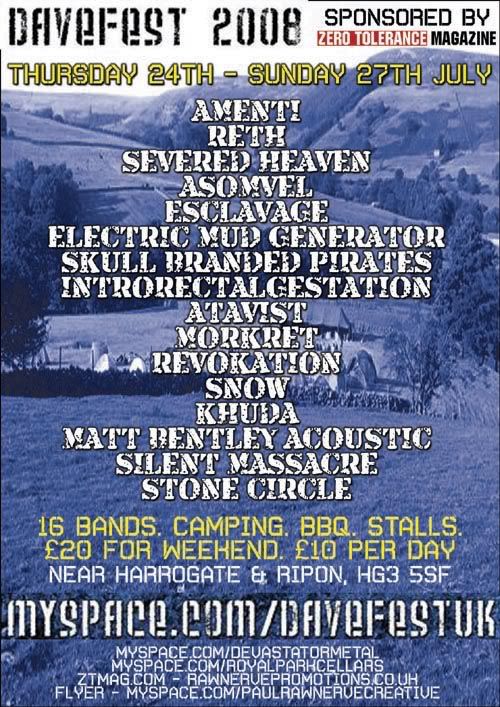 i was planning on going there but cant get the transport up


really want to see amenti
Yah, transport is the issue really. May I ask how you heard about Davefest?