Considering some sales
I have a 2005 Crate V1512 (Amazing little tube amp) considering a sale make me an offer i bought it for just around 450
Specs
15 watt all tube class a 12 inch speaker
is my main amp may need to be retubed but i will before i sell it.

Looking for the 300 range

All the knobs and electricals are perfect zero wear hasnt been gigged or moved from its spot in my basement

Ibanez RVX220BK modified with Dimarzio Air Norton Neck and X2N bridge ( sounds amazing)
24 jump frets maple neck rosewood fingerboard dot inlays shaved and grooved nut ( i use 11-52's so thats what its set up for) Tone Pros bridge 1mg pots switchcraft input...large break on the headstock just the plastic ibanez part doesnt affect playing

Looking for 200 because of all the extensive work and modifications done to it

Unknown jackson might be an old discontinued, soloist style neck 24 jumbo frets maple neck rosewood fingeboard i was told its an alder body wilkinson tremolo 3 duncan designed hotrails pickups switch craft 5 point switch 1 meg pots dot inlays looking for 150

prices are shipped in their softcases ( no hardshells) packed securely lower 48's only

Join date: Mar 2008
20

IQ
Pics and where u located at?
Pics and where u located at?
+1. I'm interested in the Jackson.
All the equipment is located in Kearney Nebraska 68845 *digging through photobucket* i cannot guarantee if this is a real jackson or not the serial number is 01060897
the neck is very fast and i will probably replace the saddles if it sells the bridge is a wilkinson style not locking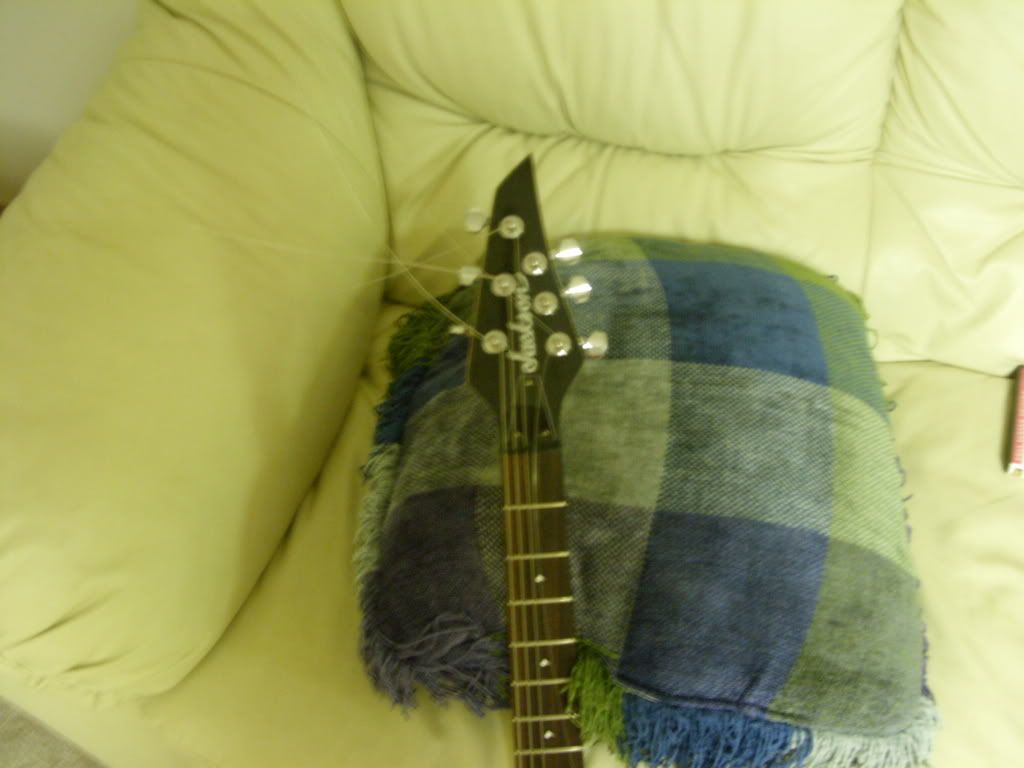 Pictures are from when i was restringing it hence the 3 strings the neck is straight and smooth

Join date: Mar 2008
20

IQ
pics of amp, mite b interested
I'll only sell the amp if the price is good i need it to play still :P
i need to have that jackson gone!!!