Looking For A Value On This Ventura Guitar

Join date: Jul 2008
50

IQ
I've had this guitar for almost 6 years now. A friend of mine got it off some guy and he gave it to me.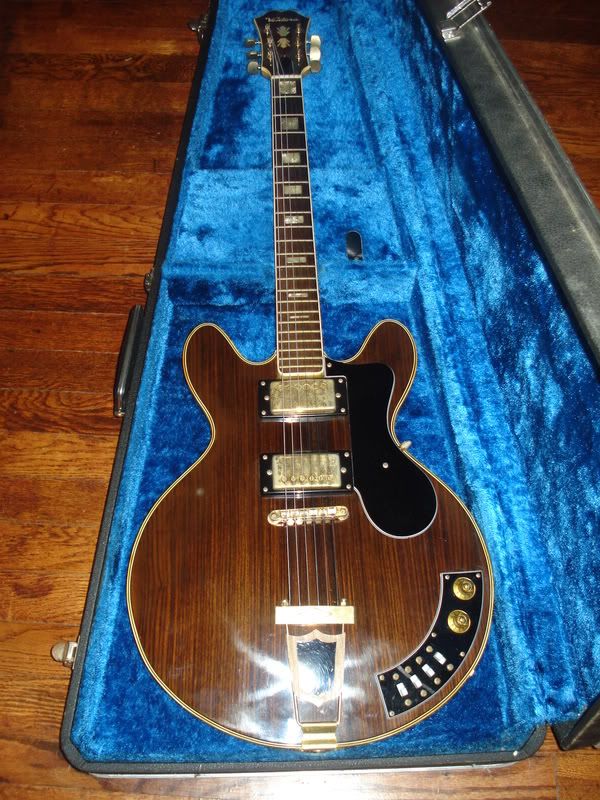 It's a Ventura and the model is almost identical to the ES-335 except it doesn't have any f-holes. Maybe it isn't the ES-335 model. I just don't know.
Does anybody have any information on this guitar? I'm looking to sell it to buy and amp and I don't even know what a reasonable asking price would be.

Join date: Jun 2006
30

IQ
It looks like it's in pretty good shape so I'd guess at least 300 bucks.

Join date: Jun 2008
10

IQ
Take it down to a store and see if they can value it, it looks pretty sweet though

Join date: Jan 2007
70

IQ
yea 300 is good. maybe another 50 or so but in that range.
if you were in the uk id buy it...
lol id buy it too that thing is beautiful

Join date: Jul 2008
50

IQ
Hmmm...well I'm trying to trade it in to Guitar Center for store credit on an amplifier. I guess asking $400 is a good starting point. I'm just worried that the guy will have no idea how much it's worth.