C/ruel's Custom 7-string Guitar Build. (Pic heavy)
Well, its been a year since I started this project, but it should be getting done within the next month

A lot of help comes from my dad, as he's a skilled craftsman along with being a skilled electrician. I originally decided to build this just to get back into guitar, as I've had one for 9 years or so, but am not a terribly skilled player.
So what the hell, a seven string. Since this is the first experience I had modding or making anything involving a guitar I went the hard route and decided I had to make a custom body shape, so sorry to everyone who will go "OMg U Shud h4ve d0n [fill in blank]". When I make another guitar I'll think about using a "stock" shape of someone elses design. This was made to be my guitar, it was made in my way, and its diffrent then any other build I've ever seen. I'm a good ways into the project, but this will still only get updated when I get a chance to work. Sorry, I'm not to consitant. Onto the specs?
25.5 inch scale 7 string
Sperzel locking tuners (2+5 pattern)
Graphite nut
Rockmonkey pickups (a classic, single, and a 2face. Overwound)
HSH + Peizo
Maple neck (13 degree headstock angle, cherry cover)
Ebony fretboard
Mahogany body
Maple top
Hartail Carvin bridge
Wiring: Will update with full diagram when I get all my questions answered. I'll have the questions for wiring at the bottom of the page.
Pics- I apologize, my camera sucks, and I cant take pictures for crap. everything looks better in real life, I promise.

truss rod (U shape, double action) into maple for neck.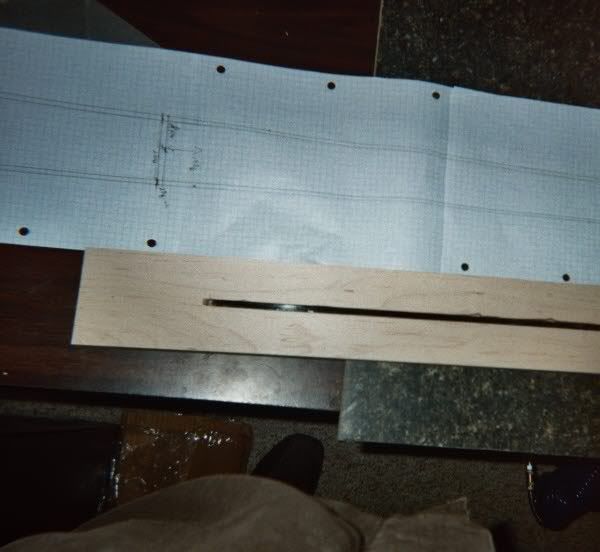 cherry headstock cover before cut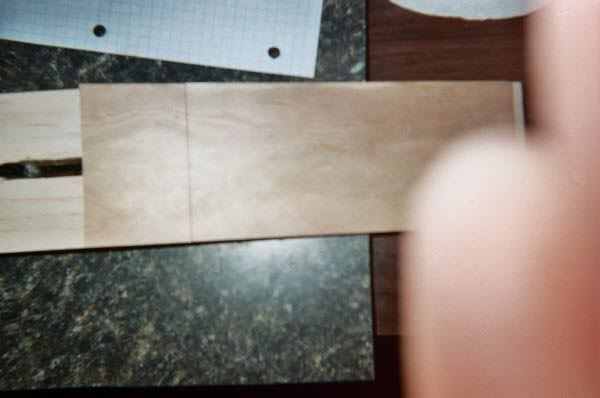 Fretboard pic (unradiused, no inlay) on neck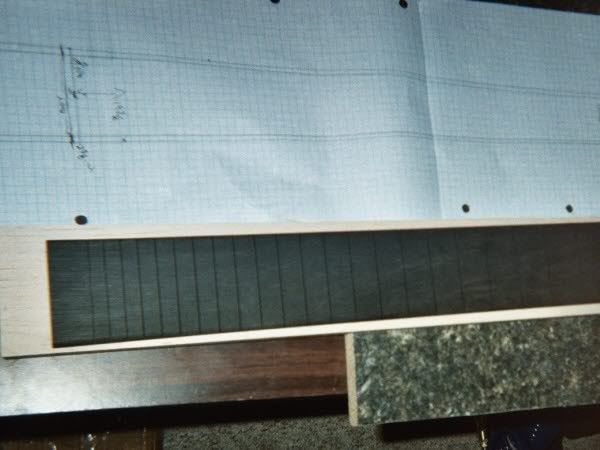 Neck (unshaped) with fretboard ontop. headstock cut in. cherry placed on.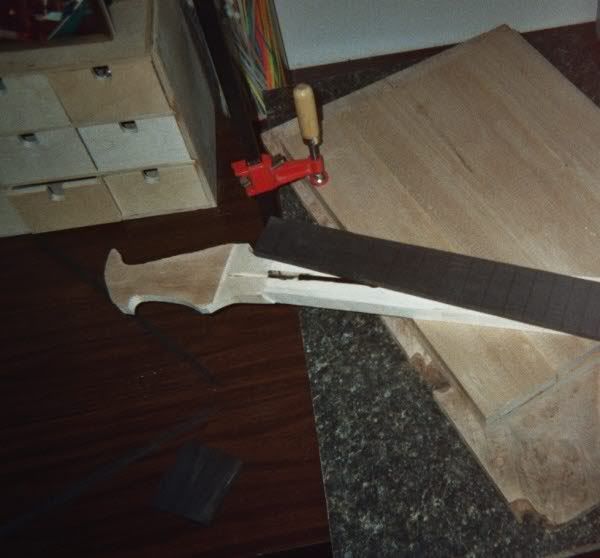 radiusing the fretboard. 11inch radius.