Peavey Triple XXX tube head 120 watts for sale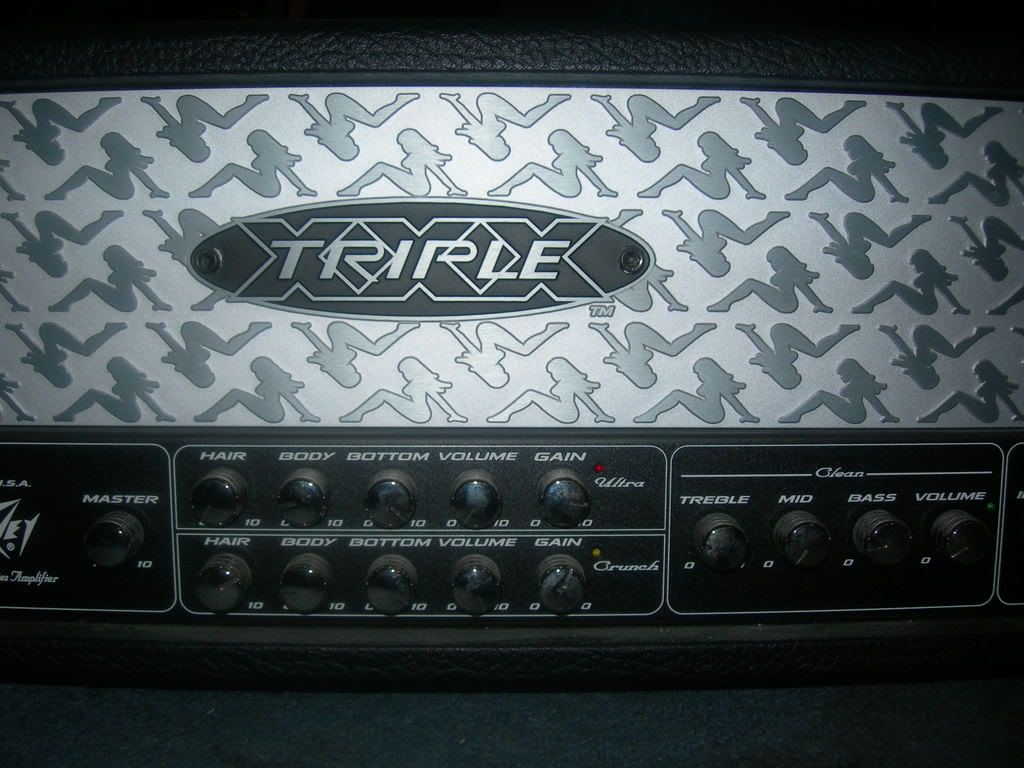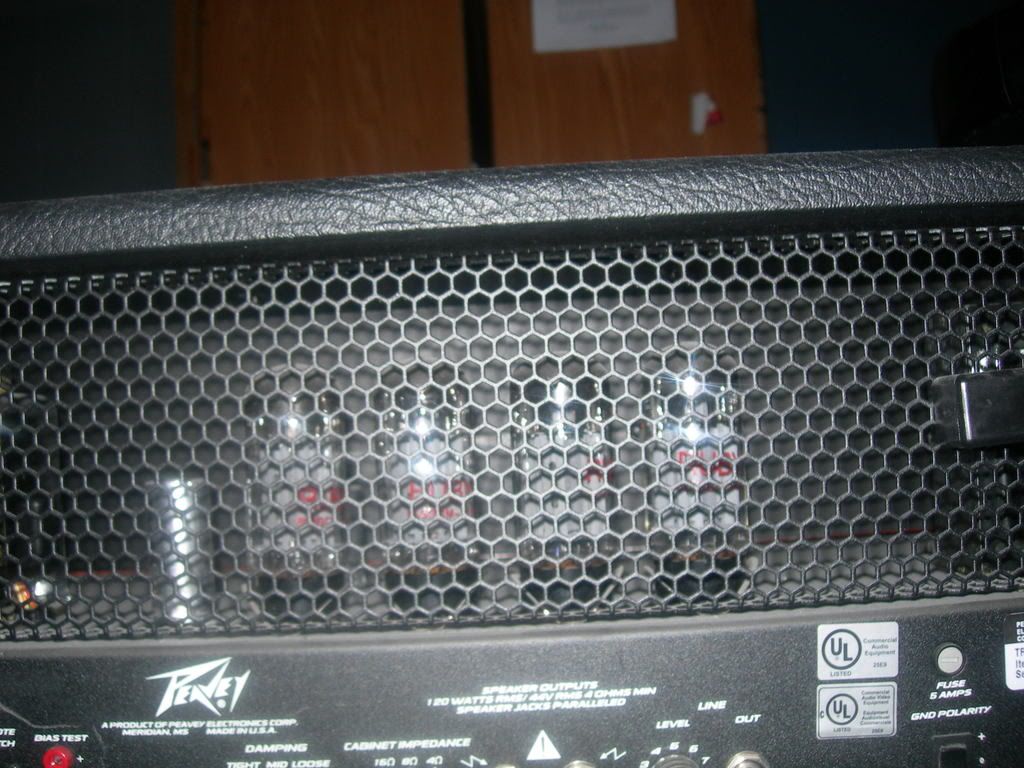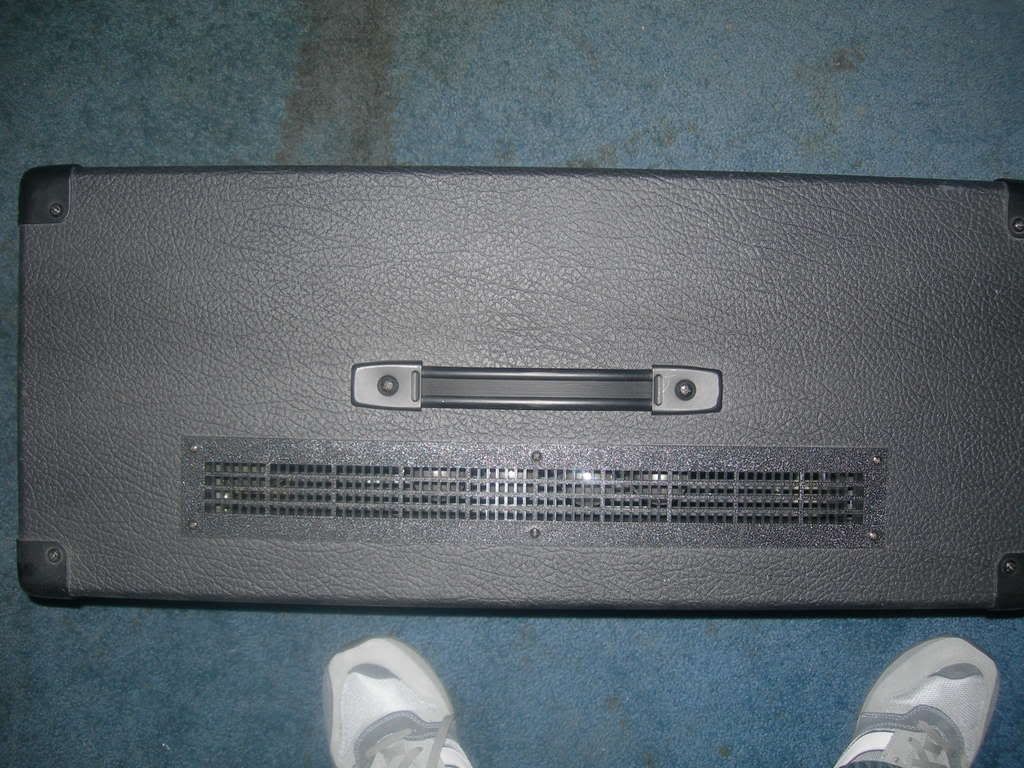 Looking to get some where around $600-$850 for it + shipping. The amp has barely been used. It has been used a maximum of 10 times if that. It does include the footswitch as well. I cant find a mark on the amp. Offers are welcomed.
how are the tubes? and do any of the pots crackle when you turn them?
Too be honest its like brand new its been used maybe 10 times! I havent used it since then but there was no crackling what so ever. like I said it was used 5 times by my friend in his house and then at most 5 times by me mostly when I tried it out. Ive had it for about 6 months now.

AWESOME SN you got there bjovi

Sambora is my idol!

Join date: Jun 2007
180

IQ
I am very interested in this amp, if you cant get any takers. I would be glad to take it for 600$, but would require some safe method of payment, contact me if you really are desperate to get rid of it, I will check back to this thread and see if you reply. Look forward to discussing it more with you

Hey the best I can sell this amp for is $700 if your interested. Its only a $100 more than what you offered and I would still be taking a hit as i paid a few hundred more for it. The head is basically new!!! Just used a max of 10 times if that.
LET ME KNOW!!
No Im looking to get $700+ shipping
its basically a brand new head
price reduced $750 shipped!!
anyone interested?? OFFERS!!!????
im interested.
contact me by phone
Zach (504) 421-2675
i dont suppose you would trade for anything would you??
what guitars do u have for trade??? but im mostly looking to sell and clear some space in my room
the ones in my sig, lmk if your interested,

if not free bump for an awesome amp
No thanks man..Im looking to get some cash for it and clear some space

thanks anyway!!
Reduced the price to $675 + shipping and she's yours
Reduced the price again for a one day sale..... I want to seal a deal before the end of the weekend.

Ive cut the price to $660 + shipping
ive read some bad reviews , a lot of people saying its kind of a dull and boring sound to it. :/
Well I guess it depends on the persons taste in music. I can't say much about it as i would have a bias since its mine....but honestly I like it better than any new marshall amp I have played. The only marshall amps I would put ahead of this amp, are the old JCM800 series. Thats one of my fave amps. But once again, everyone has there own opinions. With the peavey I was to dial in enough crunch to have a rock sound, a metal sound, and was even able to get a bluesy sound out of this amp. I think the only thing it lacks is a really good clean channel, but most amps do. They also make pedals to get that clean sound. So once again everyone has a different opinion. I playe beatles, Bon jovi, weezer, jimmy eat world, jacks mannequin and music like that. And this amp wouldnt have much problem replicating the sound they have.
dave i called you man, you did not answer
sorry I actually left my phone at my friends after partying last night...so Im phoneless for tonight until he gets out of work... You can pm me on here
yeah
i need to tlak to you about some **** about the amp
im not typing a 15 minute conversation lol
im still thinkin about buying it.
hit meup with a phone call tomorrow man.
BUMPPP...to anyone who buys it tonight, I will have it shipped out by Tuesday
i told you ill consider buying it when you call tomorrow
bump

*plus ill be calling u zach in a little bit*
sry didnt get back to you...was a a family reunion thing....Before I knew it, it was late hours here on the eastern coast...so ill call you tomorrow.


Anyone else interested as well? Im looking to sell through paypal so its safe for both parties involved
Samboragod. I will buy it now. As long as you won't screw me over.
you never called me man, i told you iwas gonna buy it.
still waiting for u to call.
waiting for phone call man.