Well I just had a Huge Porcupine Hauled out of my Yard....
This thing scared the crap out of me. It actually charged at the police officers.
Shot from inside my yard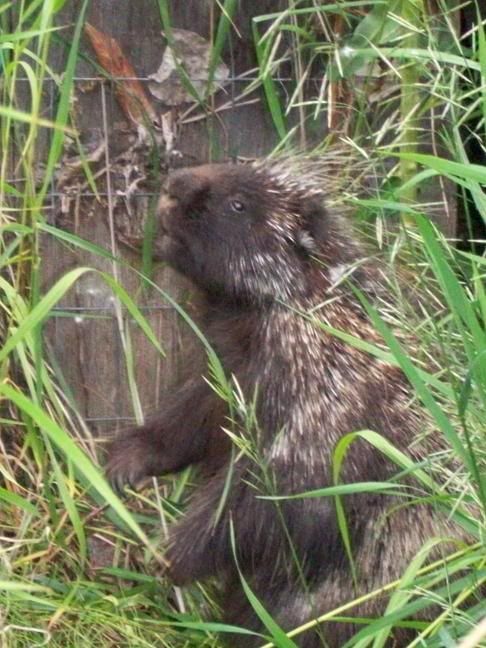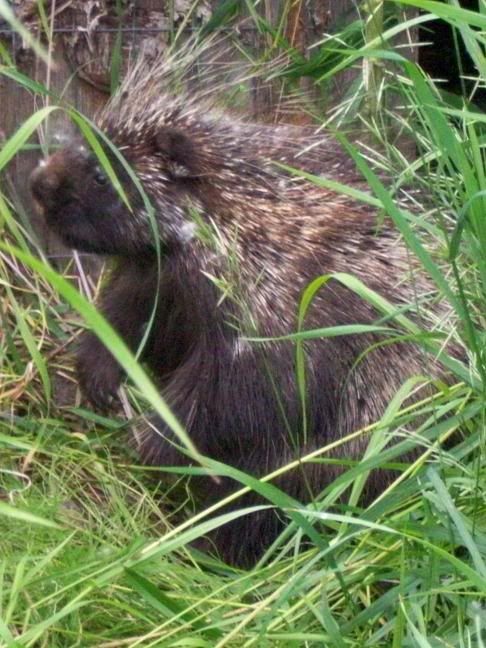 Shot from neighbors yard.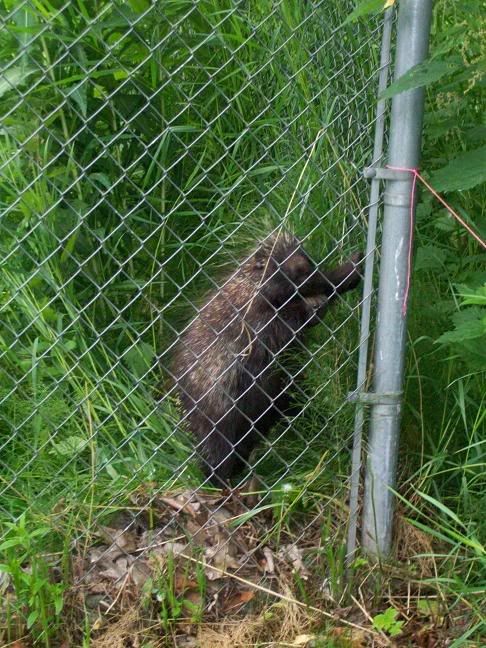 It disappeared into the jungle that is part of my backyard.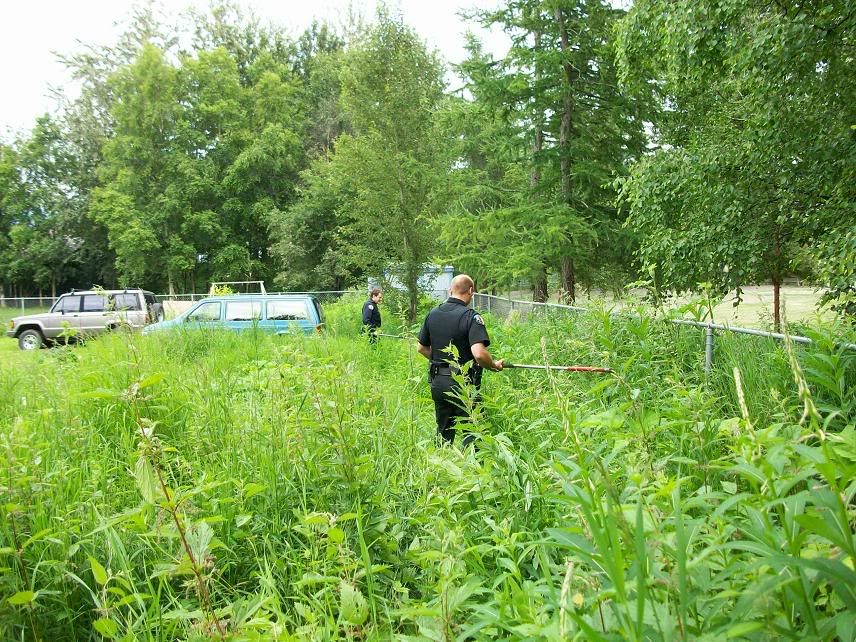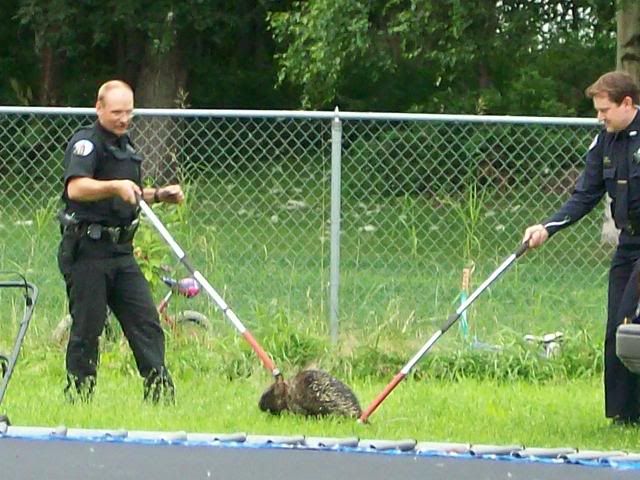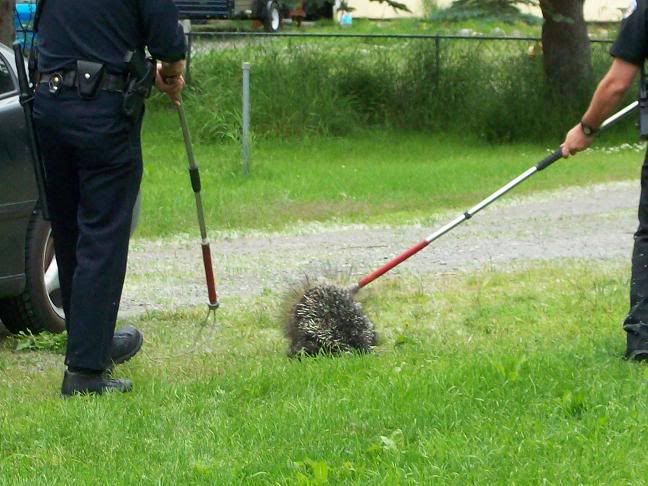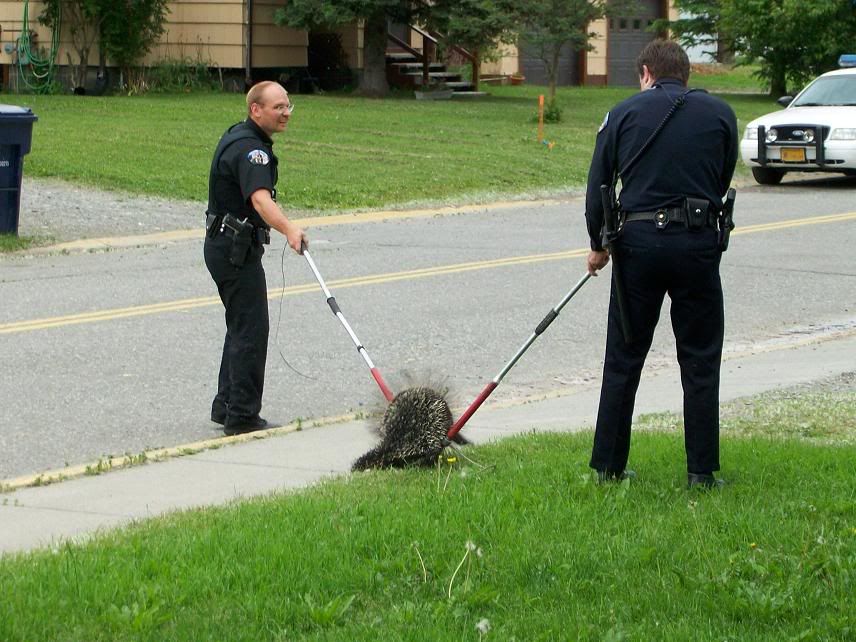 I now have newfound respect for these creatures. One of the officers guessed it at about 30 lbs. That is 30 lbs of spiky death!
I'm just glad it didn't get to my cats/dog/guinea pig/bird.
edit: added a couple more pics.
Last edited by gunther_sucks at Jul 13, 2008,