New guitar day?
Yes, that's right. I have a problem that whenever i go up north i find a sweet store that has some guitar that i fall in love with.
I was in gravenhurst this weekend (northern ontario if you don't know) and i found this awesome little music store full of old instruments. ibanez's from the 70s, a 80s BC rich...a really cool 1930s arch top etc.
anyways, since i'm pretty broke i couldn't buy anything REALLY nice (next year i will bring more money) but i found this Kay guitar which i thought was pretty cool. here's the pics!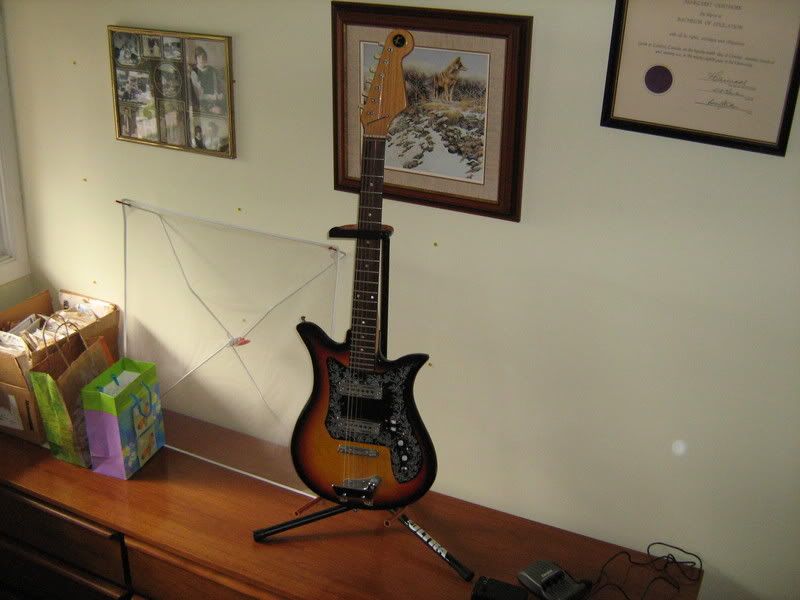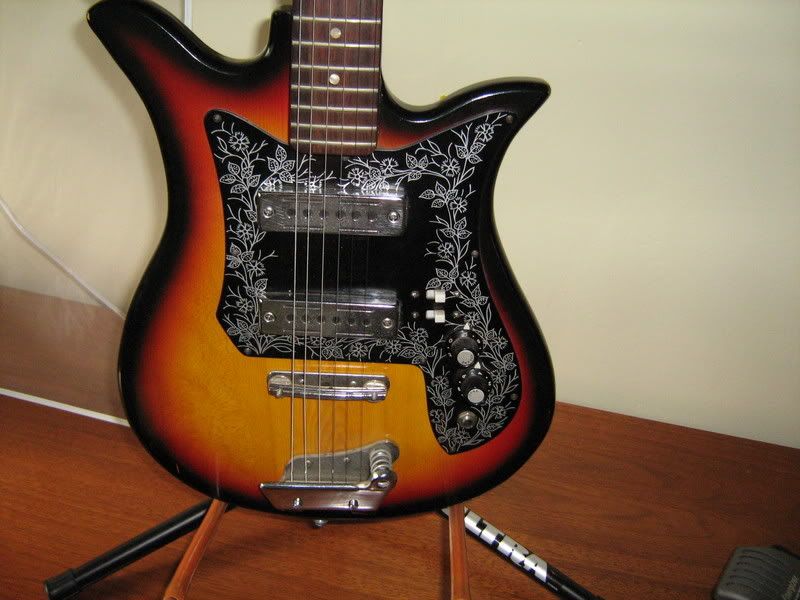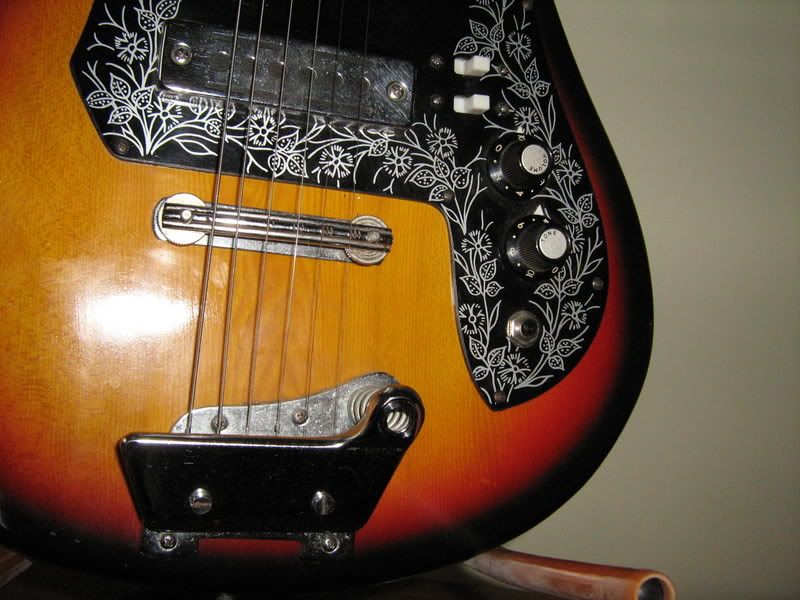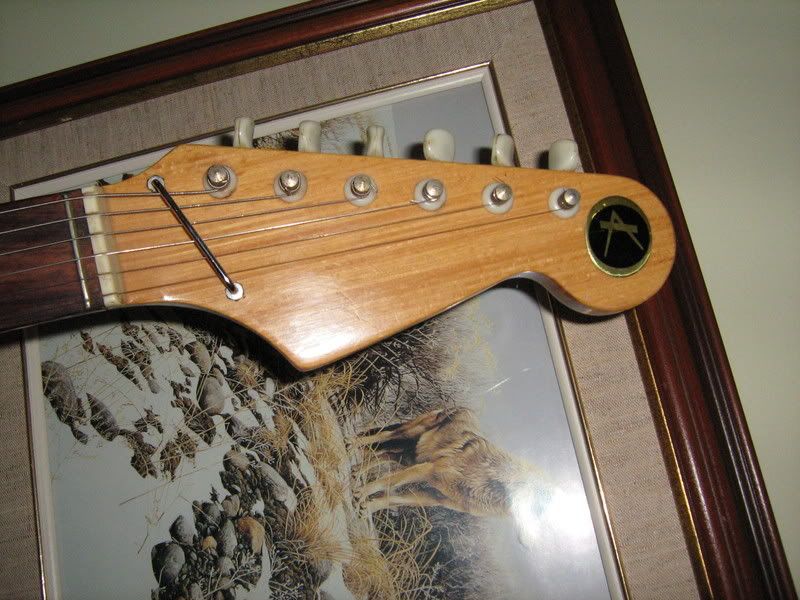 it sounds really cool, i don't even know what the pickups are. i need to find something to use as a wammy bar since it's missing. the pickup switching is neat too, i will open it up and resolder a bunch of the connections since it's a bit crackly. overall, i'm very happy with it for 125 bucks.
i like the body and the pickguard look. funky pickups, but if they sound neat that's great as long as it plays well

Join date: Feb 2007
50

IQ
you sir, are a lucky man.

how much did it set you back?
I've never seen a guitar like that before...very unique.

NGD for me too, got a 2002 Epi Les Paul.
it cost me 125+tax, 135 total.

i think it's the pickguard the drew me to it, i like the bridge too, once i get a whammy bar figured out i'll be laughin!
how far is gravenhurst from toronto, i would really like to go up there and check out the stores, i love going up north and finding random little stores in little towns with awesome stuff. I got up to kirkfield every now and then and always find awesome stuff, this summer im planning on taking a good amount of money.

Join date: Feb 2008
440

IQ
arent those soapbar pickups?
that guitar looks sweet by the way.
are they soapbars? i don't know, i haven't tried to look up anything on it yet cuz i just end up playing it haha.

gravenhurst is like 2 hours north of toronto.

Join date: Sep 2005
70

IQ
I have a certain love for Kay guitars. Kay owners group anyone?