Japanese Ibanez RG420K FS/FT
Hey, you're looking at an Ibanez RG420K, made in Japan in 2001. This guitar has two Ibanez V7 and V8 pickups, a 5 way switch with series wiring and a coil split, a 24 fret Wizard II neck, a LO-TRS double locking trem, and a Roland GK-2 synth pickup, with two switches and an extra knob to control it.
Even without the GK-2, this is a great playing Japanese Ibanez RG. What more could you want? But I'm trying to trim myself down to two guitars, and my LP wins over this. I'll consider all offers and suchtrades, but I can't think of too much that I'd want that I could trade this for.
Price? I'm not sure. I've looked everywhere, and can't find too much info on this guitar. I don't think they made them for very long. I'll just say...$450, a shot in the dark for a nice Jap Ibanez. If I seem wayyyy off, tell me! PM or post in this thread, I'll get back to both quickly.
Pics!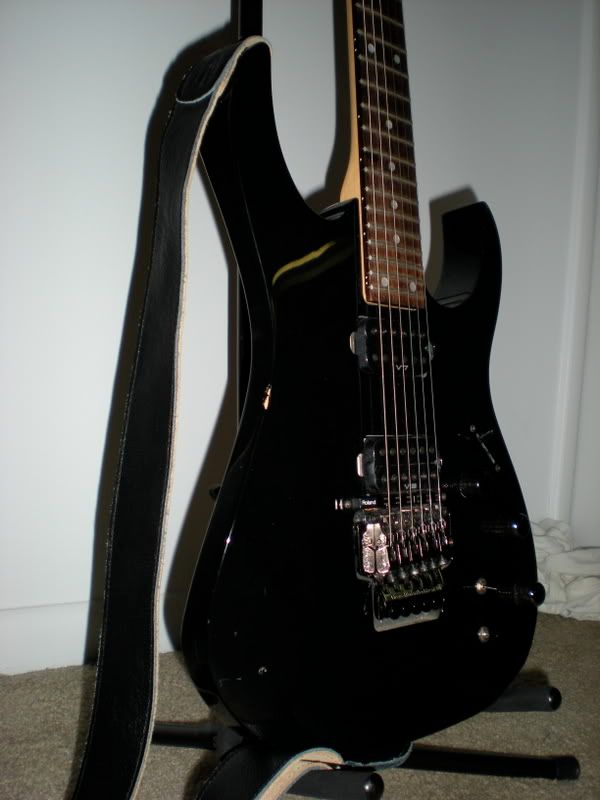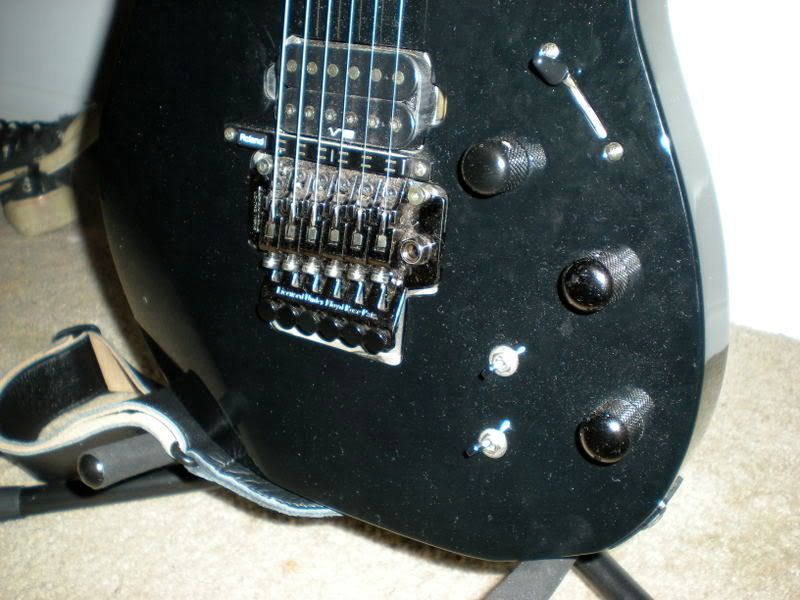 How about $400 shipped? Does that excite anyone?
Any chance of shipping this guitar to UK?
Any chance of shipping this guitar to UK?
Sure, no problem. I'd have to do $400, shipped, though, considering the cost of overseas shipping. PM me if you're interested!
Hi, have my messages been getting through? I've heard no replies to the email and second PM I sent.

Rob
It's gone! Let it die! Thanks!