Problem with Module, HELP!!!

Join date: Nov 2006
1,192

IQ
Just got back from vacation and saw that I'd received the High Gain +6 module I ordered for my Convertible. However, after popping it in the amp, I noticed it was giving a very odd squeal whenever I turned the overdrive dial on the amp. Almost as if it were feedback, but it's definitely not with how it's acting.

With the Overdrive a 10, there seems to be no problems, but turning it anywhere between 1-9 creates a horrible screeching sound that doesn't stop, even with an ISP Decimator Noise Gate in the loop, or out front with the knob at 100%.

I eliminated the fact that it could be the tube by replacing it with a brand new one I have, as well as 3 others just to make sure that the new tube didn't come dead. The tube glows like it should when in the amp. I also ruled out that it could be any of my other modules by switching them all around, trying them in different combinations, the sound still only occurred on the the channel with the High Gain +6 module in it.

I have yet to open it up to see if maybe there's some loose soldering or anything, but is there anything you can think of to check that might be wrong with it? I'd really like to just keep it and fix it if I can by myself, especially since I paid $50 for it.

I uploaded a clip I recorded with my phone to my profile so you can hear the sound it's making. It's very faint for the most part as it's so loud that it's clipping the internal microphone on my phone, making it come out sounding much quieter than it really is.

Ideas?

Join date: Nov 2006
1,192

IQ
Sorry for the bump so soon but all the pictures wouldn't post in my first post for some reason.
Took it apart and took some pictures, as far as I can see everything looks fine but then I don't really know anything about how stuff like this works

Sorry for the ****ty quality, my camera's dead once again so I had to take pictures with my phone, hopefully you can see at least something.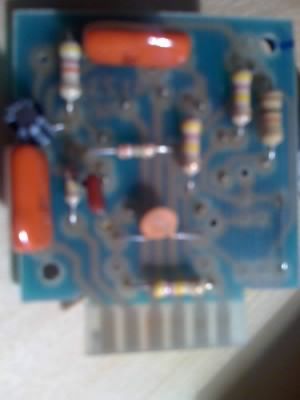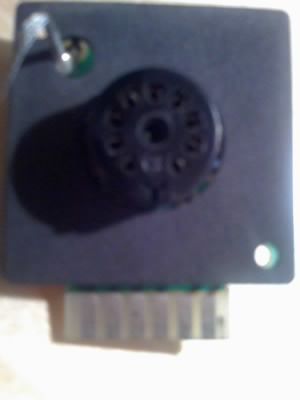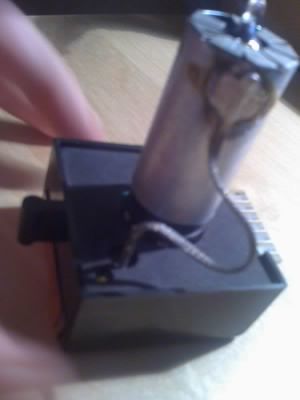 And here's the layout for the module itself:
http://www.diyguitarist.com/PDF_Files/HG6-Layout.PDF