I don't get it!! It's a POS, but i love it!
So my buddy gave me some jap knock off of a telecaster:
I've never been big on natural finishes, but i love it.
when i got it, it had 2 strings on it, nickles under the saddles to keep the strings from hitting the pick up, which was up way too high, the neck was horribly bowed, the tuner pegs were falling apart, all the adjustments were out.. this thing was a basket case.
so i tightened everything down, got longer screws so i could actually lower the bridge pickup, adjusted the truss rod, set the intonation and i discover that, on every string, any fret below 12 is useless. they aren't set right at all. so now im ordering a new neck for it.
and despite all that crap, i just can't put this thing down. even though its some cheep jap thing, i love the tone, and i'm not even an S/C fan.
what the hell?!?!
also, what are the negatives of using a knock-off body? i mean, if i put a fender neck on it, won't it feel just a like a fender, aside from the finish of the body (or lack thereof)?
anyone else have a piece of crap that they are in love with for some stupid reason? and cheepo guitars really surprise you?
KYLEDIT:
PITCHUR: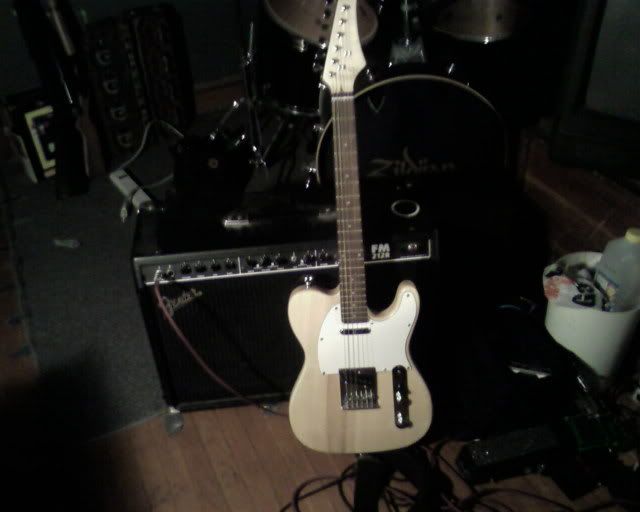 Last edited by Explicit User at Jul 22, 2008,