loose input jack

Join date: Jul 2007
70

IQ
ok well, on my schecter damien fr the Input jack always comes loose.
i usually just tighten it back up with my hand.

whats causing this and how do i fix it?

Join date: Jan 2008
10

IQ
the tiniest bit of loc-tite around the threads should do it, seriously the smallest amount. otherwise its impossible to break it loose.
It's probably loosening due to vibrations and cable movement. My Strat does it too. Just tighten it.
Don't tighten it with just your hand. It's possible that you could cause the inside to spin and eventually break the solder points in the output.
To make sure you have it nice and tight, you'll actually want to remove the output of your guitar. Then hold the inside portion of the output still, while then tightening the outside nut.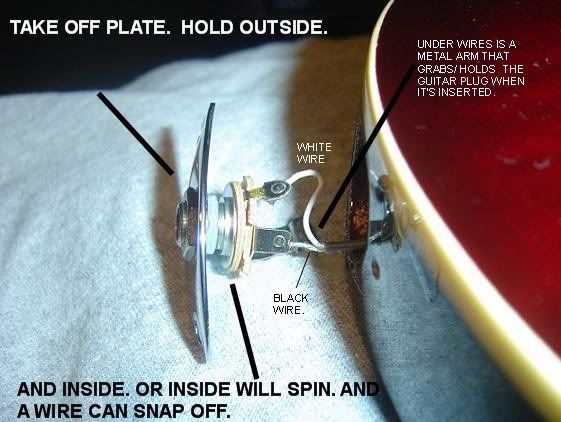 One thing that people have started doing, and makes sense, to prevent the output from becoming loose again is placing a slim locking washer between the outside nut and the output. You can get a locking washer from virtually any hardware store. It'll help keep the nut from becoming loose again once it's properly tightened.
Last edited by Hakael at Jul 26, 2008,

Join date: Jul 2007
70

IQ