Fixing up old battered guitar (pic heavy)
*updated on the 2nd pg
with more pictures of scratches, fretboard, nut, pots. wires, etc
My friend found this guitar in an alley way. Its missing a bunch of parts and I thought this would be the best forum to ask about it.
Its a Des Lauriers guitar De-60CB serial # NO165. I've googled everything, and found very little information about the brand. Apperantly these guitars are from the 60s and made in japan.
Its missing a bunch of tuning pegs,nut, input jack is falling off, straplock, vol/tone knobs, and the bridge.. Theres a few scratches and missing peices of wood/paint on the fretboard but nothing that can't be sanded down / repainted.
Anyway, heres some pics. I'm guessing it'll be $100-200 CAN to get it fixed or less, if i can buy the parts on ebay. I don't know if the electronics work, but i've provided pics of the wiring, and hopefully someone can tell me how to test this... I've never customized or built a guitar before.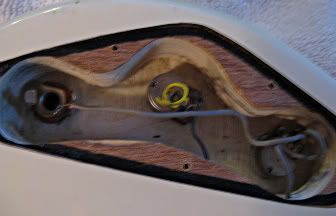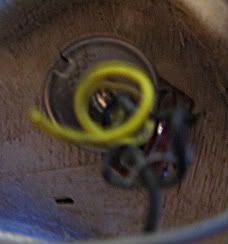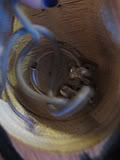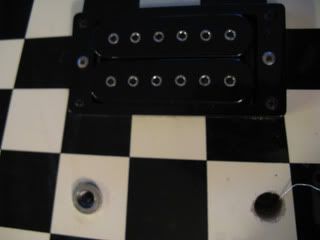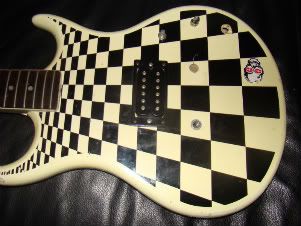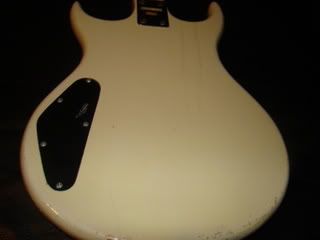 This is a pic I found on the internet , what kind of bridge is this?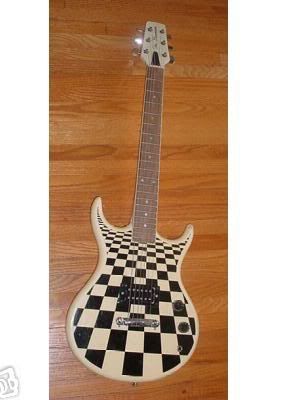 Also, if anyone has any observatory observations (lol) about this guitar, or if you know anything more about the brand, please feel free to contribute

Last edited by funkehsocks at Aug 2, 2008,