my finished yamaha raped and pillage.... well 95% done.
so this is my mostly finished yamaha rebuild. It needs a few tweaks here and there and a neck plate and a cover for the back.
I added active hardware which i removed from another bass. It turns out the active hardware is fairly good quality, i can't remember the brand off the top of my head.
Still thinking of shaving the neck down a little though cos it sits a little high, and the 12th fret on the d is a bit worn so the note doesn't sound, but i may take all the frets off yet..... who knows, my finger is still broken, and i can't play, so the more i do to this the better i will feel.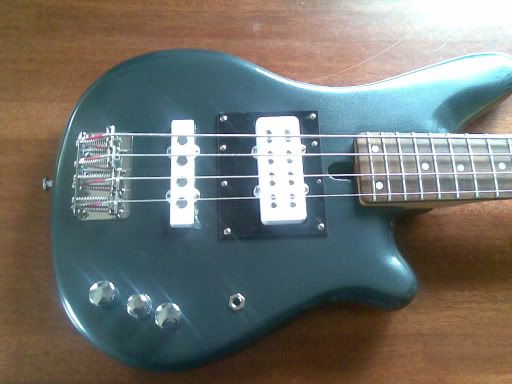 Last edited by salemboicot at Jul 27, 2008,
crap, i need to edit the pics.

Join date: Oct 2007
450

IQ
I'll post them for you.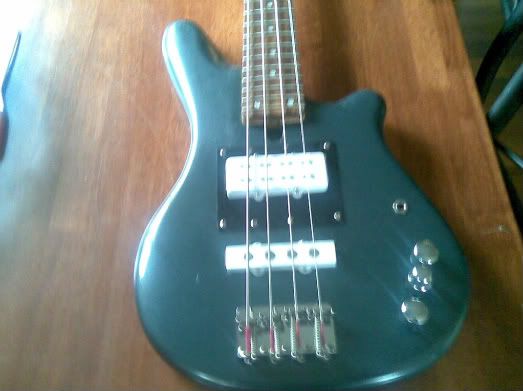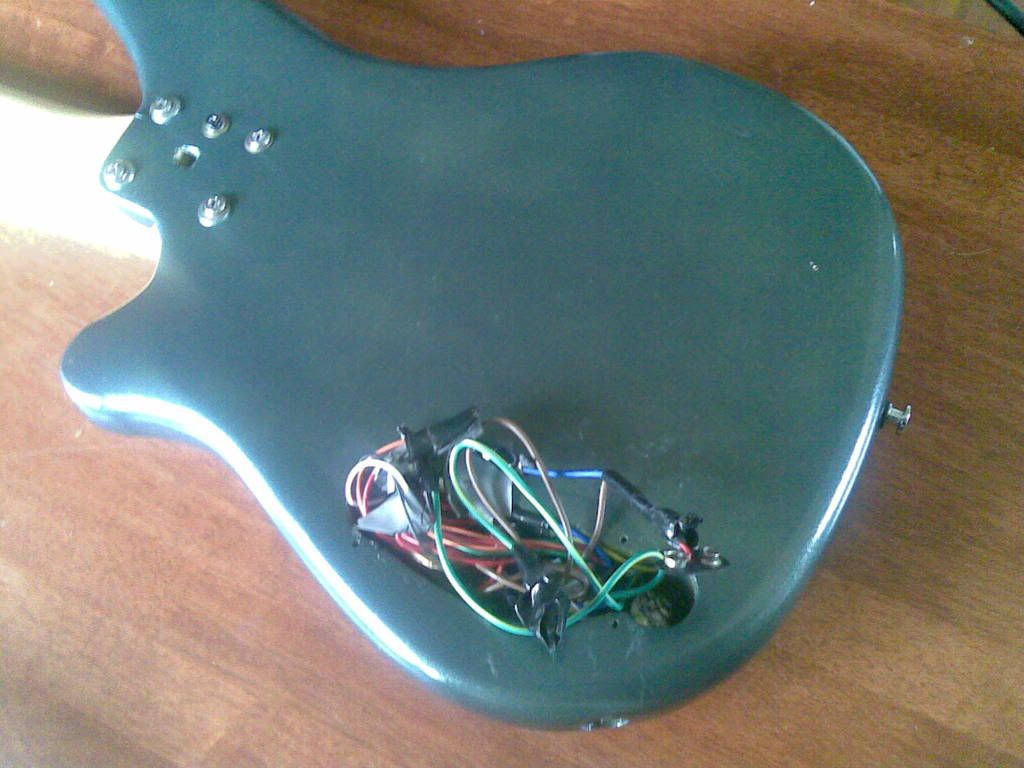 I am really sorry bout the size of the photos, and quality, i can't find my camera and had to use my phone.
it at least plays and sounds good.... even if it was a little butchered