Ibanez RG08 LTD Pickup Selection?
I just purchased an Ibanez RG08 LTD the other day, and when playing i noticed, strangely lately, that even though it has 2 pickups, an ibanez V7 and V8, it has a 5-way selector switch? I had no idea which positions would give what sounds, so i came to UG for help.
Thanks
1. Bridge Humbucker
2. Bridge and neck in single coil mode
3. Both Humbuckers
4. Not sure, I think its Neck in Parralel mode
5. Neck Humbucker
Take some pics of your guitar, ive never seen the limited edition one in pics.
Look on ibanez website, should say

Here it is, in all it's glory.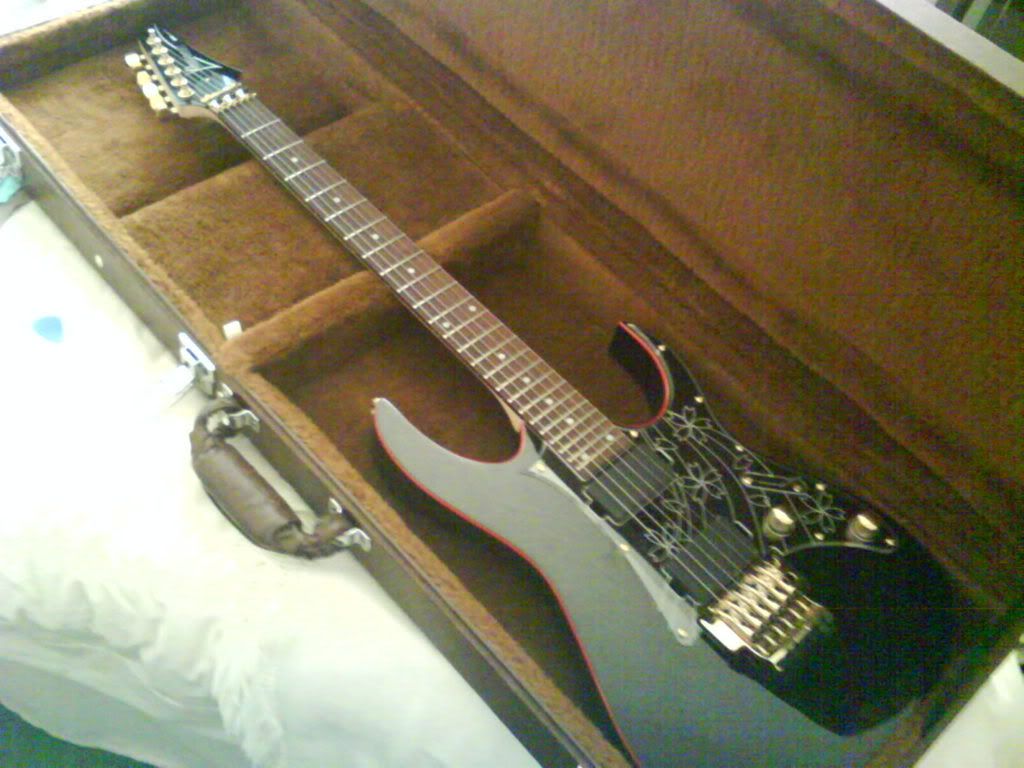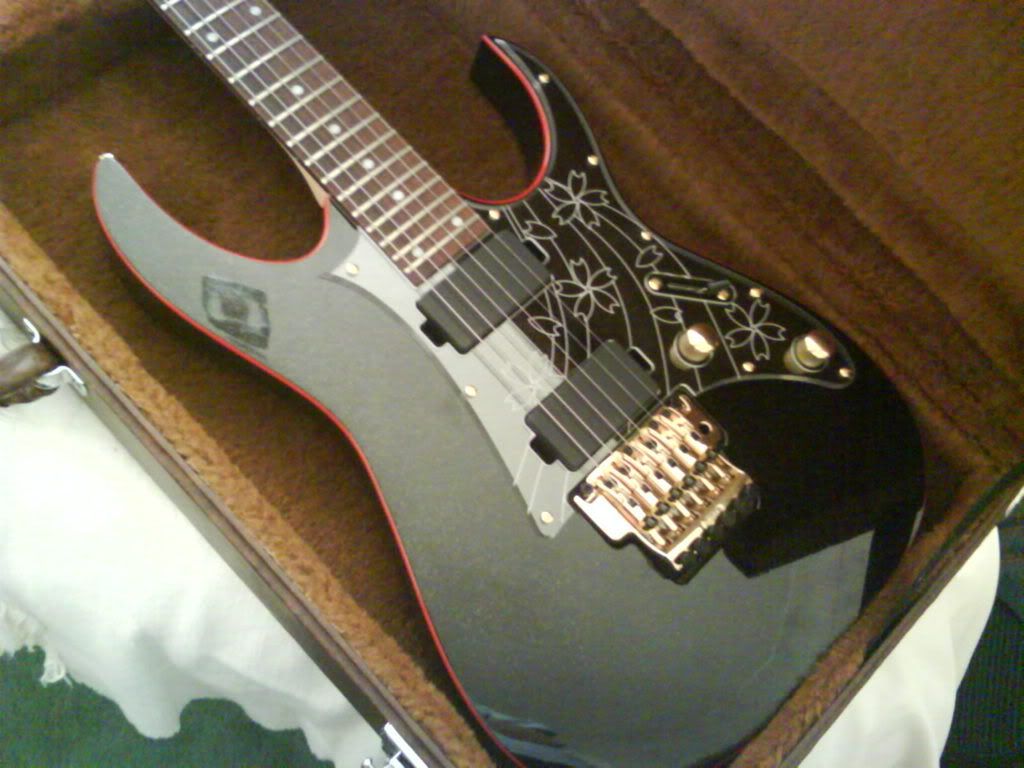 Edit: Soryy for the large pics, i didn't realise the res until i just posted them


Join date: Jun 2007
131

IQ
Who cares? Big pics are good. That guitar looks amazing, congrats buddy! Now I want one

(Just to clarify, does that beautiful instrument have an Edge III? I heard rumours it does)
Have a great time playing it in either case!
Yeah it does, it's not a bad bridge, however even when locked it can send the odd string at least a whole semitone out with too much whammying, but i never go too crazy anyway, i just wanted to test how far it REALLY could go

.
that loos really nice. ive been thinking about getting one of these but cant find enough information anywhere and nowhere near me stocks them. i was wondering if u could tell me what sort of woods, constructions etc it uses?

thanks