BOTM - Orlando's 8-String Fretless
And is held in with 6 ferrules on the backside of the body (Dur!):
Now this being a Fretless bass, I needed some help on the fretting end of it, which you will see my wonderful fretting system involving white-out right here: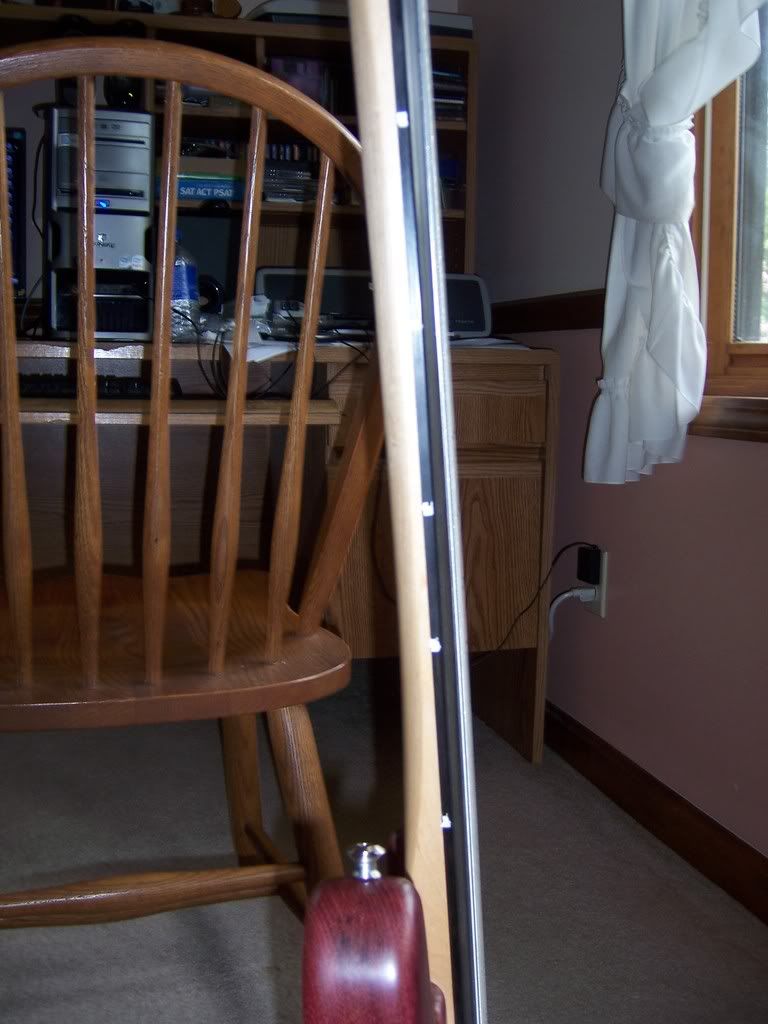 And here is the complete Backside of my bass, I guess you can use this to admire the Oil finish on it.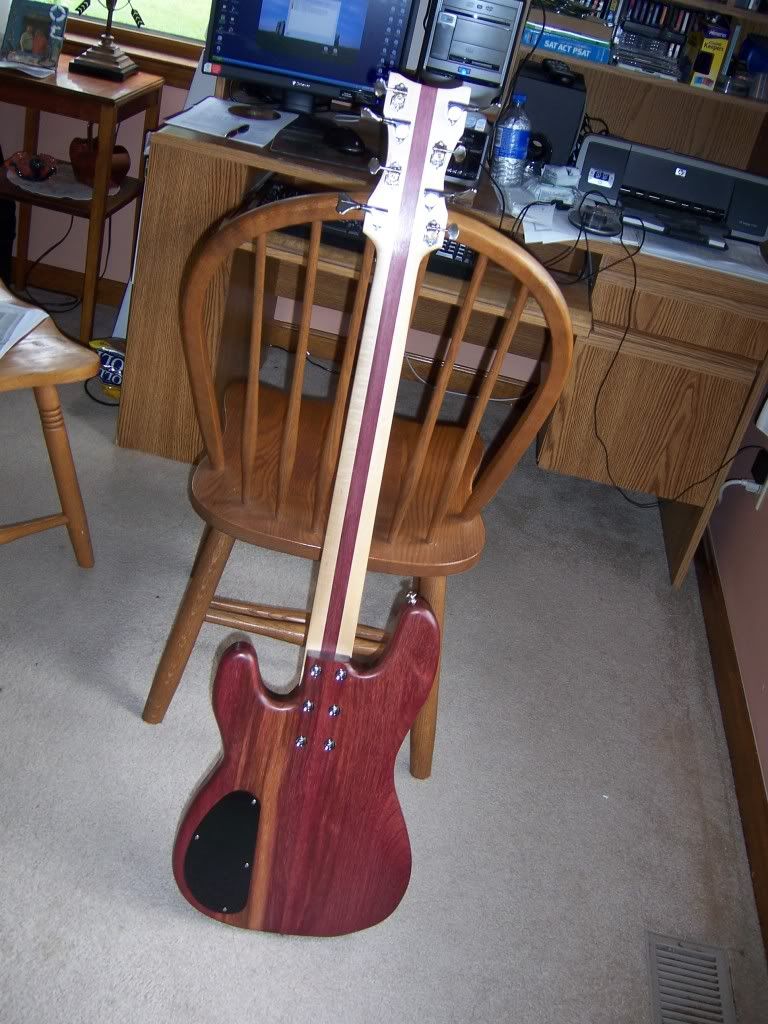 And here's a picture of it with its original neck that we found out was to thin: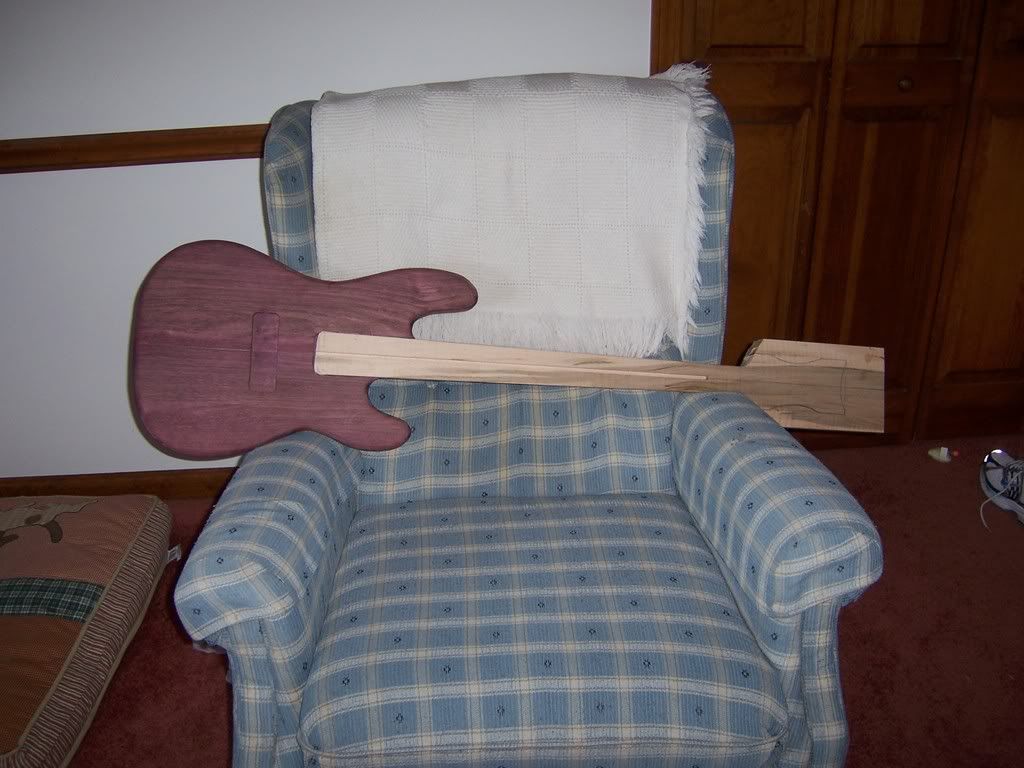 The Purpleheart did a miraculous job of boosting my lows, and the mids are also boosted through that deal. This entire bass was created by us, including the neck, and nut. I do not advise doing the nut by yourself though, and this brings us to the downside of our fellowship, in any journey there are casualties, and in this one that casualty is position number 1, and 2.
Because we had to carve the nut ourselves, the quality of it is not that of professionals, like the rest of the bass. And because the nut sets so high at 1st, and 2nd, positions, I cannot play them very well. And also since the bridge is set so I can attempt position 2 with about a 60% success, I loose my E strings after 12th, and my A's after about 15, and D's about 17th, yet my G's can go all the way to 24 with no real problems.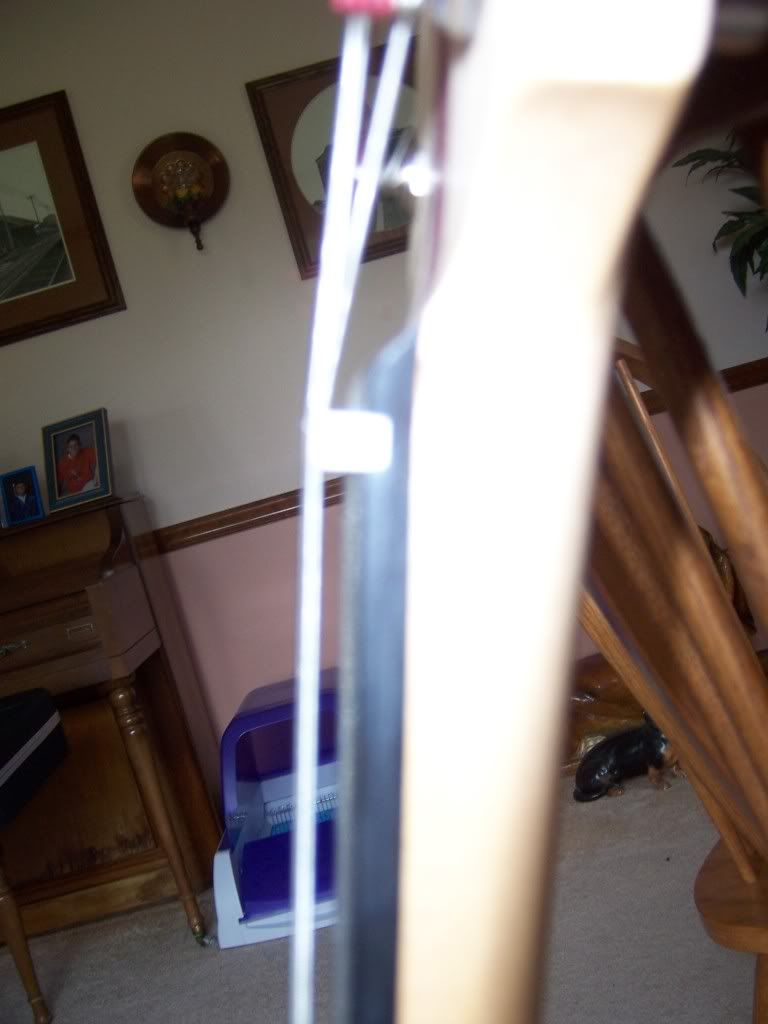 There you can see how High it sets up, and in the recording Labeled problems, you'll hear the blahness of it.
Other than those playing problems the bass turned out pretty much as planed, the headstock was a jumble, but everything ended up working out fine on it. Recordings should be up on my page in about an hour or so, if not they'll be up tomorrow.
And that my children is the story of The Fellowship of the Bass.
Thankyou for your time.