ebay guitar. what do you think?
oh, that same music store also has a (i think its a) gretch double neck.
That one looks nice :p alittle to flowery for my taste.
what can i say? im a flowery kind of guy.

, flower power, i like hippies though :P

Join date: Jun 2008
10

IQ
Looks pretty nice, but I guess looks only go so far. I haven't heard much about that brand and haven't done any research, but yeah I'm not too knowledgeable about stuff like that. That seller has a good rep though, so it might be worth a try. Just my opinion.
ermm. yeah, about being a hippy. *looks down at aerosmith logo on shirt*
i just like flowers.

lol:P aerosmith is a great band. Steven Tyler has the biggest mouth in the world.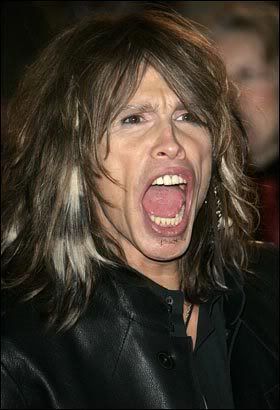 he is angry, and he wants bananas.
hahahaha naaah, he dont wanna close his eyes, he just wanna devour forever

Join date: Aug 2006
60

IQ
Well, on topic, (strange enough, I am listening to Eat The Rich by Aerosmith...) I would get the EDS-1275. It looks better, and has better fret access.

Never like the Les Paul shaped double necks...
which is better? the normal epiphone eds-1275 or the limited edition (which i just realized existed a few minutes ago)?
i love the alpine white, and its a bit cheaper.
and what are you oppinions on buying guitars online without playing them first?

Join date: Jan 2008
80

IQ
i wouldn't buy a guitar without playing it and inspecting it first. a bit of a risk unless they allow returns (i just briefly look at it). assuming you like how it plays and its in fine condition, it looks like a good deal.
well say, buying the epiphone from musiciansfriend, which has a refund policy. money back minus shipping. should i do it?