Bon Voyage Dreadnought
As many of you know Dreadnought has enlisted in the US Army. Well this is his last weekend on UG. He leaves Monday for basic. I thought it would be nice to wish UG's greatest mod a fond farewell. (Hey he made a Pear thread). Going away presents are not necessary but feel free to add some if you like. I hope he has an opportunity to get on over the weekend and see this.

I'm sure he'll be busy irl. Oh and remember before you flame him for following his dream his banhammer is bigger than your flame shield.
So Jon good luck and god speed my friend. This is not a farewell but a simple goodbye for now. We all look forward to your return. I got you some gifts for your travels.
Only a real man can wear these throughout basic: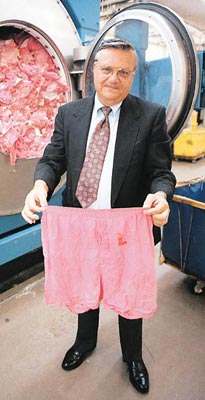 Your own personal sidearm for when things get really dicey:
A rock to hide behind. Trust me on this one.

:
And my personal favorite:
See ya soon man.