Celebs without Make-up
PLEASE READ THE REST OF THE POST
Eva Longoria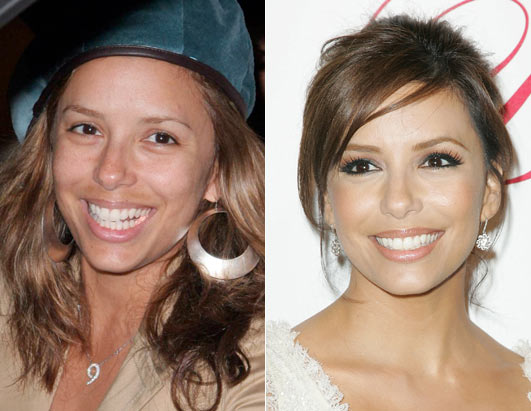 Jennifer Lopez
Renee Zellweger
Jessica Alba
There are plenty more if you search. I find this interesting in 2 cases:
1) The standards of beauty have increased dramatically, and it's tough for a young woman to consider herself beautiful without make-up when she sees these babes flounce around, men following. If everyone was a little more natural, it might put us in a better mindset on what is attractive and what expectations are.
2) The fact that there are websites dedicated to showing celebrities in their worst state is really disenchanting. Way to find passion in ripping apart someone's image.
Just thought it was intriguing; discuss as you please.
edit: I find the whole celebrity scene kind of stupid as well, and the fact that they've got so much unnecessary attention thrown onto them by the media. I guess this adds to it.
Last edited by vintage x metal at Aug 4, 2008,