Could Someone Plz Help Me With An Avatar
i really want this but i need it scaled down to 50x50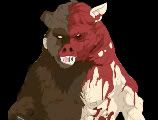 thanks
tip: download irfanview
But I've got nothing better to anyways, give it a minute.

Join date: Mar 2007
30

IQ

Join date: May 2006
70

IQ
There's a thread specifically for this in the Newbie forum.
It's called avatar exchange, they should be able to help you out.

thx a million
on that thing that says awesome...how do i change that for me?
Control Panel -> Edit Profile -> Custom User Title