Machine heads
Hey there, so I'm refinishing this guitar, and I need new machine heads, since the guitar is missing two.
I can't find anything online that look like these tuning pegs, they look like a 'waverly' design, but the screws are in different places.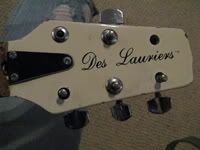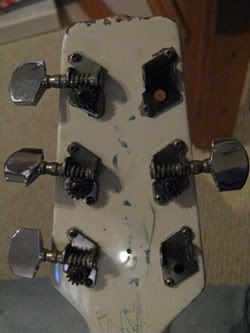 Does anyone know what brand/ or a similar machineheads I can buy?
or do you think I should just buy some grovers and hope they fit?
measure the hole size then I can help you.
Its 0.9 cm or 9mm if you mean the hole in the left picture.
hm, I know there are 10mm tuners and there are 7mm tuners, but 9? never heard of any. worst case you need to make the holes a bit bigger for some gotohs or something.
yeah its really close.. it could be 10mm..you know margin of error :P
You can replace the entire set with a good set of Hipshot machine heads for about $70.
Warmoth has brand name Gotoh tuners for $25 and change. They are most likely of better quality than those.