My new Ibanez
After GAK told me that my Squier wouldn't be coming until the start of August, I cancelled the order and I was back on the market for a new bass. I went to a few music shops in London and played this. I also tried a Peavey(can't remember much about it. It was neck thru and had active electronics) and a Warwick Rockbass Corvette. I went with the Ibanez because I liked the feel of the big neck and the different tones that I could get out of it, and if I was going to get a Warwick I wouldn't want a Rockbass. I'm glad I got the Ibanez and the only thing I don't like is that it's stupidly heavy.
Pics...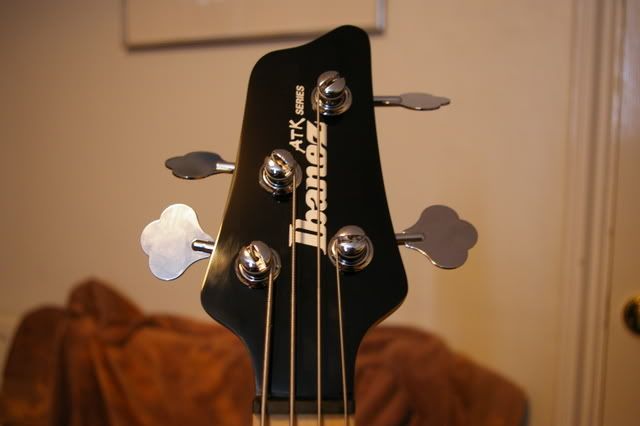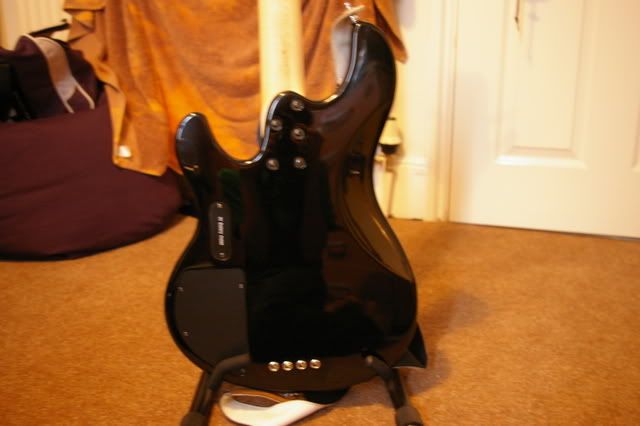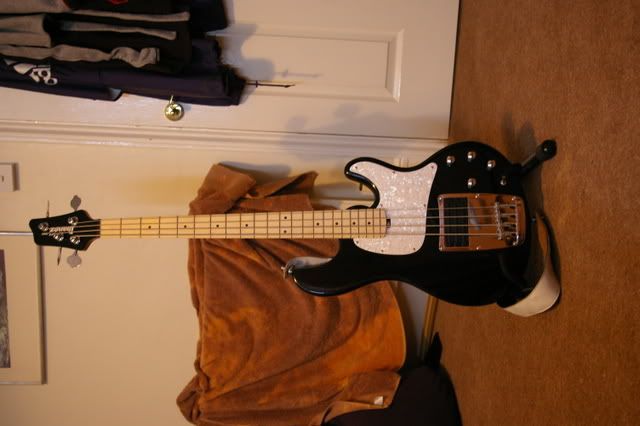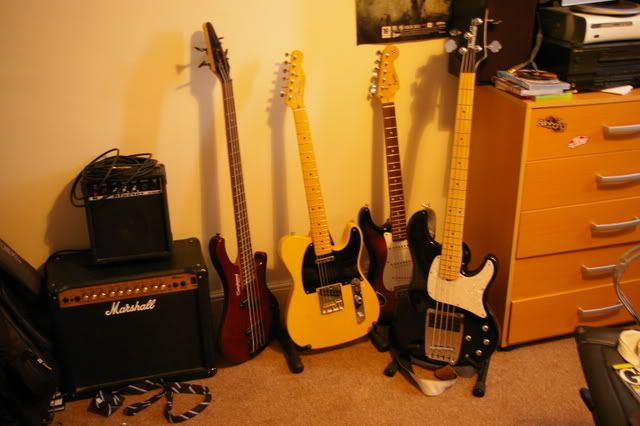 Nice - I have an ATK and it's great

Join date: Apr 2008
30

IQ
I love my ibanez bass, but yea, they are really frickin heavy.

Join date: May 2007
50

IQ
Man, that just adds to my ATK GAS. Love those basses, congrats.
awwww im so jealous

i want one

Join date: Aug 2007
50

IQ
Great choice man! Hope you enjoy your bass.
WHOOP!
Join teh club!
Well, theres no actuall club but you know what I mean.
I like the look of all the equipment in that photo except two things. I'm fairly anti stratt, theyre boring and eeww XBox 360 lol.

Join date: Oct 2005
20

IQ
Man I want one of them so much, played one in a shop the other day and fell in love

I'm happy with my Ibanez I'm using atm though