New tuners, different post-lenght
Hi,
Just a simple question. I am goin' to buy new tuners to a Telecaster. And the question is, will I need the string trees if I have different post-lenghts like this?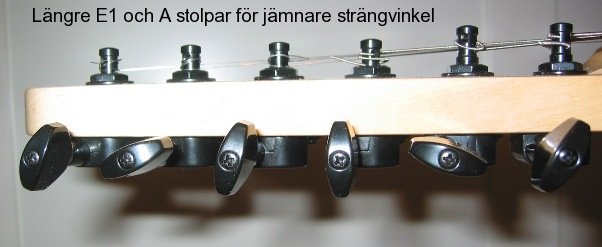 Join date: Oct 2007
86

IQ
no because the string trees there are to hold the thinner strings down but the fact that the machine heads get shorter nearer the end of the headstocks is specifically to counter the need for string trees.
You might do - My american Tele has staggered post heights as standard, but there is still a string tree on B & E.

Join date: Oct 2007
440

IQ
If the posts are staggered a lot (like sperzels are) then there's zero need.
But it will depend on how it turns out when you install them. String trees, while annoying and many time unsightly, serve an important purpose.

As long as you can hold the angle coming off of the nut, it should be fine without them.