FS: Epiphone les paul, discontinued, beautiful finish
I have a les paul standard plus, 05 model i think, they stopped making this color with quilted maple top, any questions just ask, dont have a set price so offer away!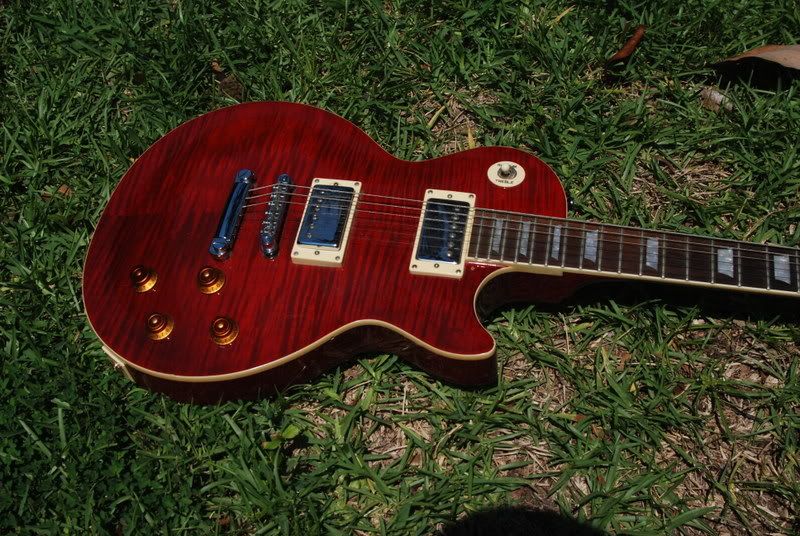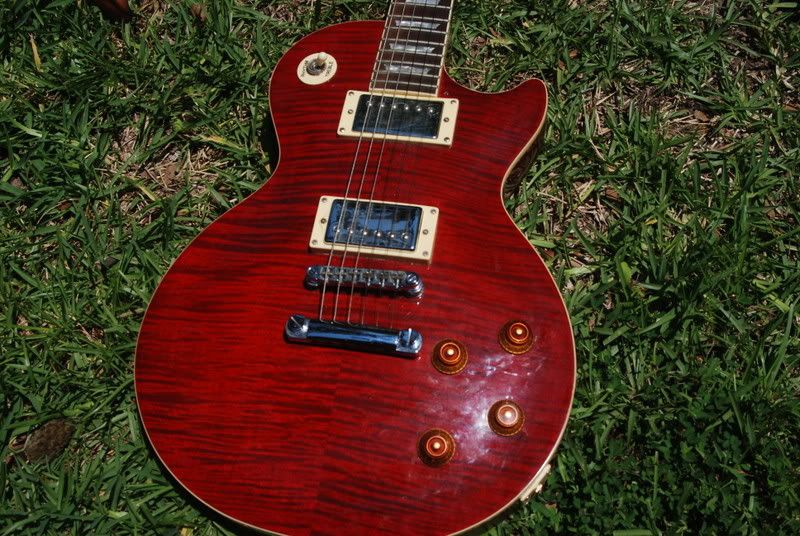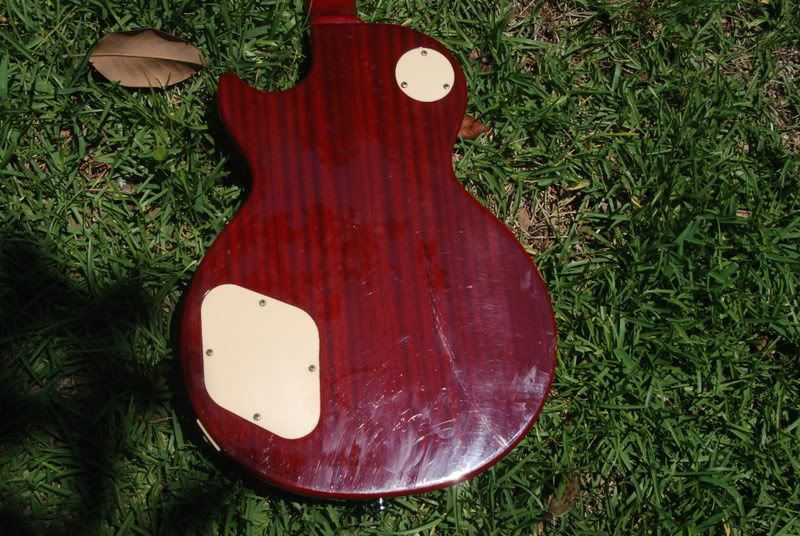 nah its definatly quilted, look at other epiphone quilted tops, ie the prophecy

Join date: Aug 2007
40

IQ
I got a Fernandes that I want to trade. PM me if you're interested.

Join date: Mar 2008
210

IQ
I'm gonna have to agree. This is not quilted, but flamed maple.
That has to be the most beautiful epi les paul i've ever seen
ive got a bid for 300, if you want it act fast

Join date: Sep 2006
151

IQ
Is that a massive scratch on the back or is just the light or something?

Join date: Feb 2006
224

IQ
Tha' thar be flaymed, nah kwil-ted maypole!

/West Country accent

Join date: Jan 2008
51

IQ

Join date: Jan 2008
30

IQ
It IS quilted,look closely at the second picture.