Need paint ideas
Hi all...I've been rebuilding and repainting an old explorer lately but I decided I didnt like how it came out the first time, so I repainted it, and now I don't like that either, and I'm stuck for ideas.
Anybody know what wood it is?
Here it is stripped: (excuse the pickups and hardware still on the guitar, I didn't have a soldering iron when these pictures were taken)
Back: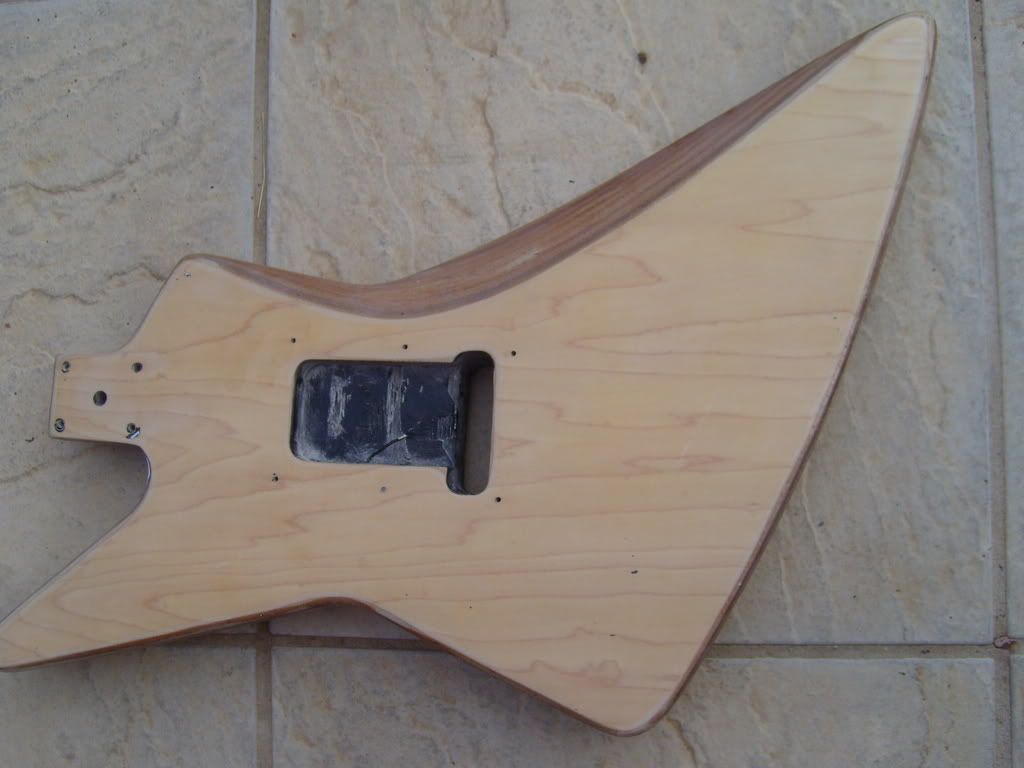 Attempt number 1:
I didn't like this because I made a few mistakes, and wanted it redone.
Attempt number 2: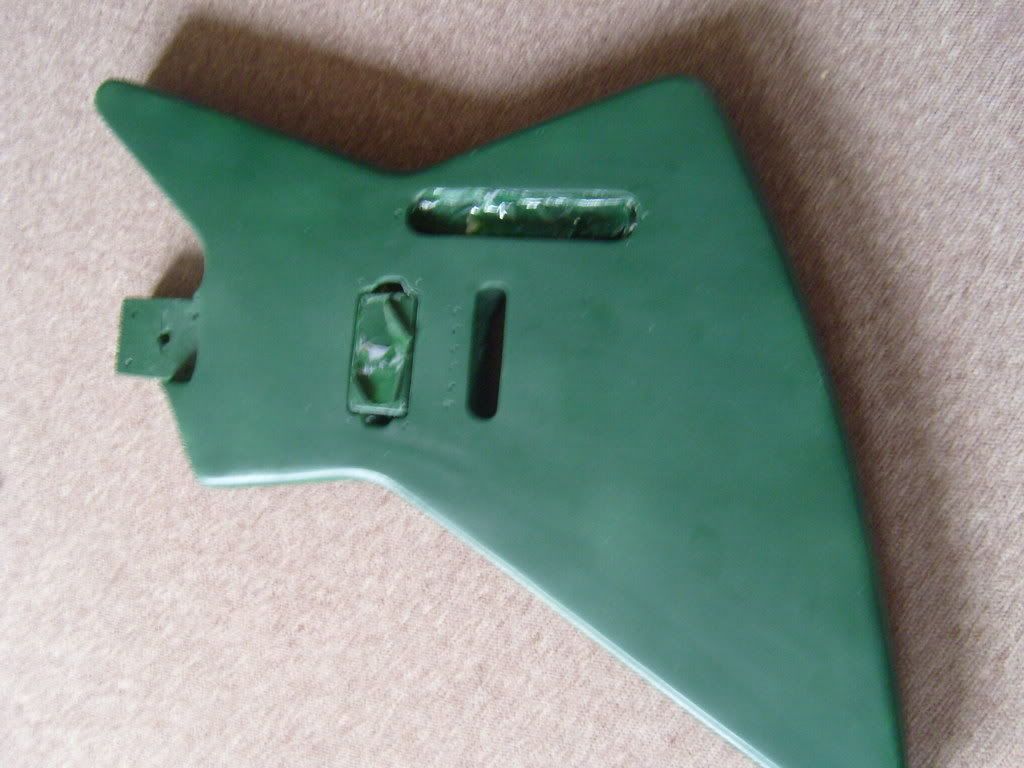 In this picture it hasn't had clearcoating at all, But I feel the colour is too dull.
So, I need suggestions.
Anybody know what I should do? The above are too complicated...
I was just browsing the products page for Krylon. Honestly, just pick a color you like, or are you trying something more interesting?

I really wonder what some of the stone-finish textured paints would look like on a guitar, but using them would likely be problematic/impossible.
Nevermind, I've decided on the paintjob. But, can anybody tell me what wood it is?