My toilet thread.
I didn't steal it from 4chan.
I have proof
[1] 4chan doesn't beep out swears, **** like such.
[2]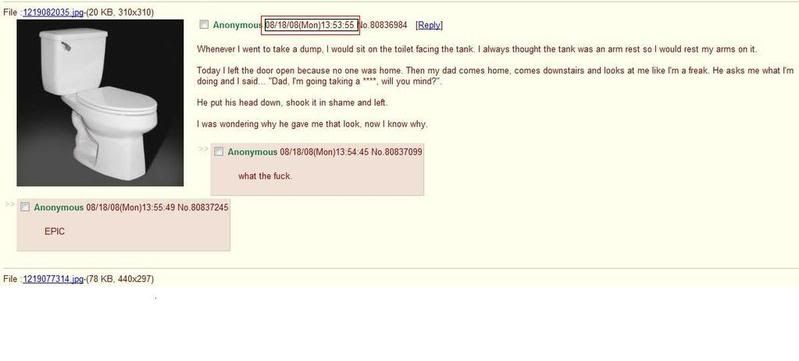 Look at when that was posted, 08/18/08(Mon)13:53:55
[3]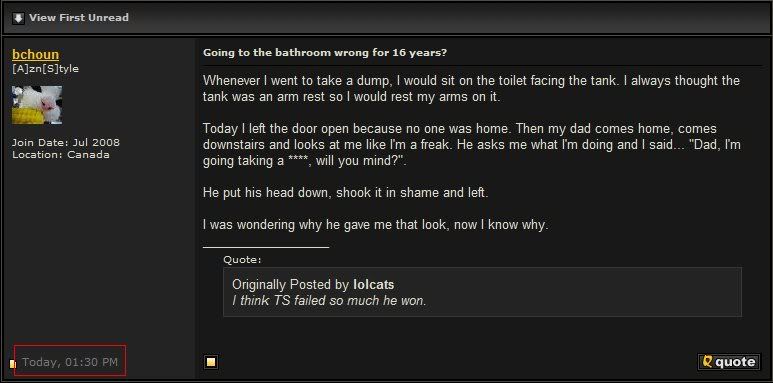 Look at when I made my thread. Today (08/18/08) at 1:30 PM.
So whoever tried to frame me, thanks for making me look like more of a retard than I already was by revealing my toilet secret.
Grow up and stop whining.

Join date: Apr 2008
62

IQ
I tried telling them but the thread was closed