Asking price for my peavey fury 5
Not a selling ad, just trying to see what I should ask for my Fury. I got it at a pawnshop in February and paid $300 for it, so I assume it would hold that same value today at least. I didn't do much research on it when I bought it, I just knew that it sounded good and played well and it was worth $300 to me.
Currently strong with some standard gauge Ernie Ball strings.
Some pictures, to make thread a tad more interesting.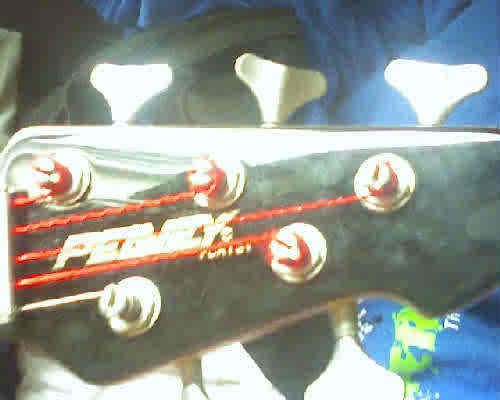 Join date: Jul 2007
90

IQ
aww thats a pretty bad bass, you should just give it to me for free

Join date: Jun 2008
60

IQ
If you got it used, you should sell it with an "extra used" price.
like $150 max. I'd buy it for that...if you want to sell **hint hint**.
Good suggestions so far, but I was hoping on maybe making some money from this :/
I have my eyes set on a G&L Tribute 2000 in the future.

Forgot to mention it's in like new condition.

(disguises as bump)

Join date: Aug 2007
92

IQ
if your selling on ebay start at like 215$ and make a buy it now for 300 or maybe like 350$ and make some money