F/S (Maybe) Orange Rocker 30 UK
Orange Rocker 30, 1.5 years old perfect condition, never left my bedroom.
The reason its a maybe is because I can get about £425 for it if I sell to a shop elsewhere, but if someone wants it a bit more then I would be happy to sell.
Pickup only really, would be willing to meet up somewhere aslong as its reasonable. I live near Lutterworth in Leicestershire UK.
Or on the slim chance anyone has an ENGL Screamer they would be willing to swap then I would trade for that, no other trades though.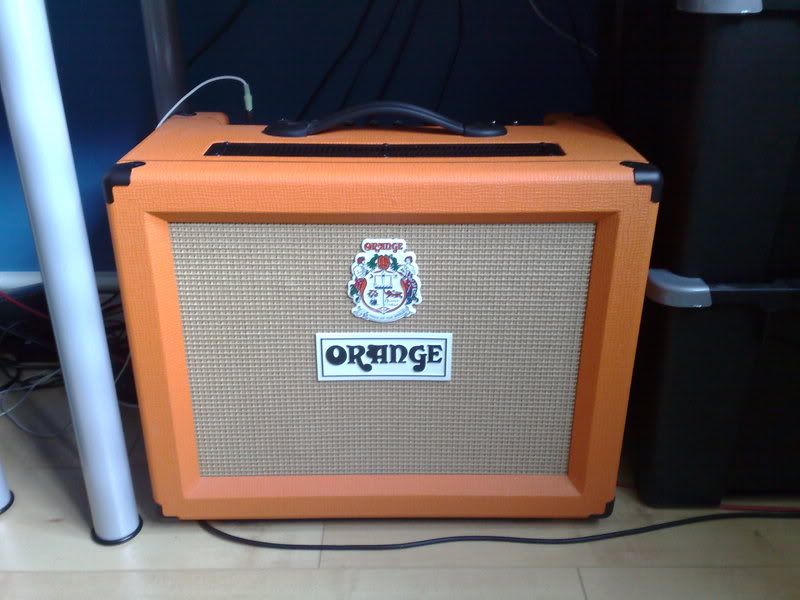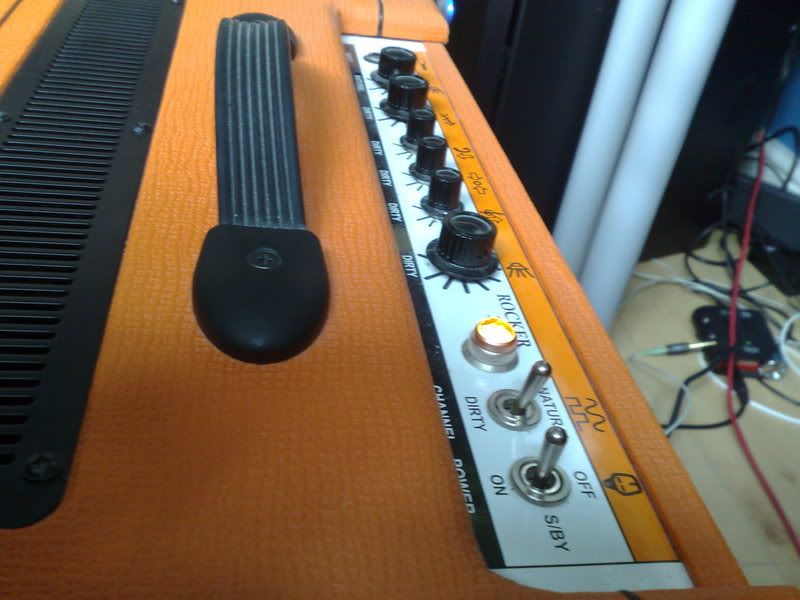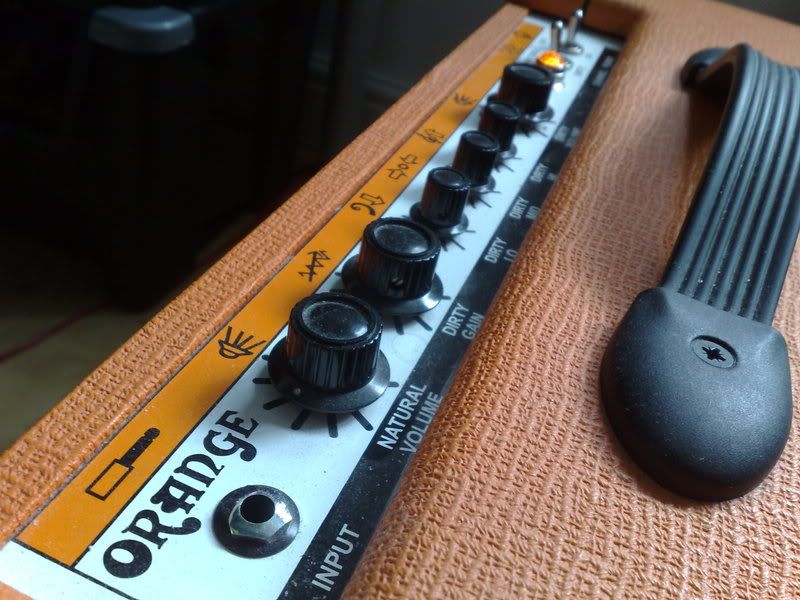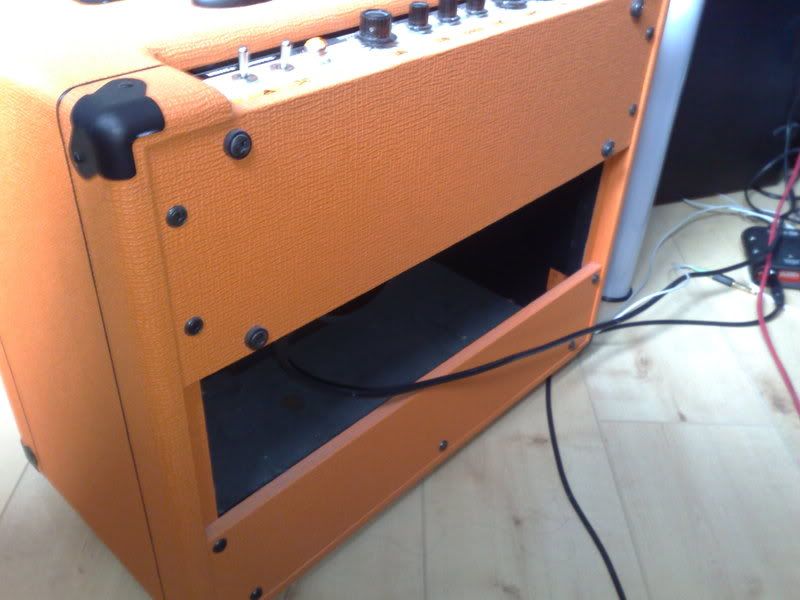 **** you, I was so wanting one of these and went and bought a Laney.
Bastard

Ha ha, sorry man. No one at all?
I'm tempted, but you'd need to drop it a wee bit under £400, so it isn't worth your while.

Damnit, I bet it's friggin' beaut.
If I lived nearer to you, I'd be straight onto that...
101 miles to Northampton according to Google, shame its a bit difficult to take on a train with me.

Join date: Apr 2007
235

IQ
i know you said no other trades but hot rod deluxe maybe?
i know you said no other trades but hot rod deluxe maybe?
Fraid not dude, I'm only selling because it can't get right up to searing metal levels.
Oh the only trades I would now be open to would be a Laney GH50L or something similar.
Only 3 days left before it goes to the shop!
If only you were closer to Edinburgh *cries* I have an AOR30 which CAN do searing metal. Grr...

Join date: Aug 2007
30

IQ
Dude, I'm VERY interested in this and have played one. The only thing really thats stopping me is the lack of an FX loop, but i don't want such a silly thing to hold me back. Have you out of curiosity ever played yours with a delay pedal? If so, how'd it sound?
Sh
it, i'm all panicky now cos of the timer

You are aware I'm not posting this? Just want to make sure as I'm a few hours from Kent.

I have briefly as I borrowed a mates, it was very nice.

PM me if you want to take it further as I have someone else who is interested.

Join date: Aug 2007
30

IQ
Yeah man, with items like this i tend to assume they won't be posted, just because I know in your position i wouldn't wanna post it either, so no worries

And hmmm, that is encouraging

Didn't sound too messy with the lack of an FX loop? If not, good to hear

Need to have a think, and if i can, i'll sling a pm your way. If there's another buyer beating me though, so be it i guess

No man no messy at all, I've used other pedals out front it was fine.

Well the other person is; A. Only interested, nothing concrete, hasn't played one. B. Its complicated but he isn't offering the whole £400 so if you can obviously it would go to you.

I'm not going to the shop this weekend anyway now there has been some interest so theres at least a week really.

Join date: Aug 2008
90

IQ
you know in leicester I am intrigued as to what shop you can trade it into, I need to guitar hunt more locally, which shop do you use ?
Damn You!
You're not in the UK anyway are you?

Hmmm, I'm really tempted. I've been looking religiously at the rocker (really interested), played one a while ago and it was great (didn't try it out properly tho)
Being £400.... that's really encouraging.

I'm in Manchester, so where'd be best to meet if I was to buy it?
Possibly sold in one way or another so no more offers please.