Stain is done what do you think.
Hey everyone,
Just did the final sand and dye about 20 min ago. Letting it dry in my guitar room where its drier. Tomorrow Ill seal it, then Saturday get some clear on it and really warm it up and give it alot of depth. All gold hardware and Seymour Duncan SH-6 pick ups. ( this was my first time dyeing a guitar Ive painted one but it different. )
* Update* ----Just spayed the 8 coats of sealer on yesterday. Sanded it down smooth today getting it clear coated tomorrow and just wanted to see what it would look like with all the hardware.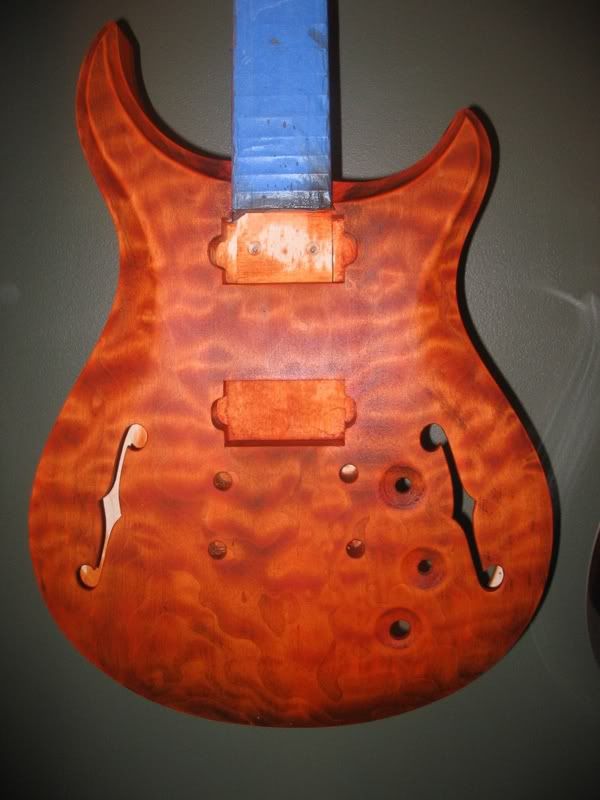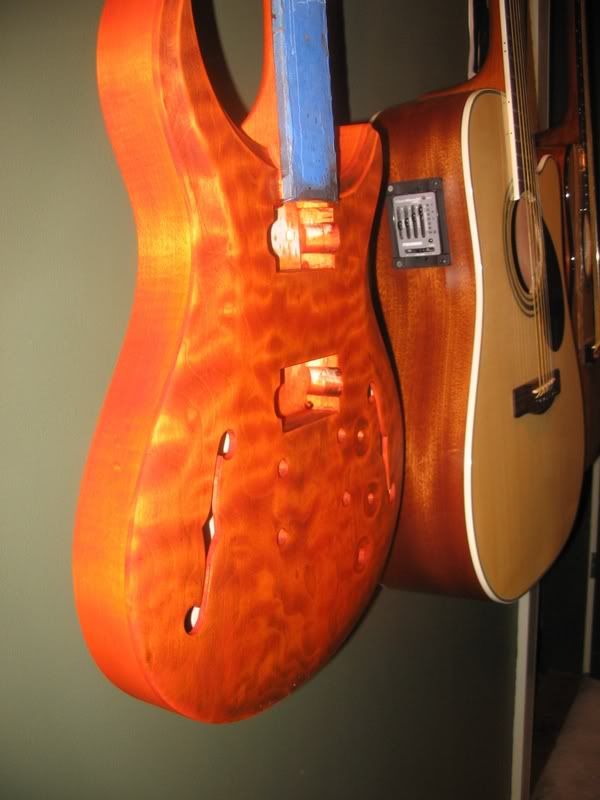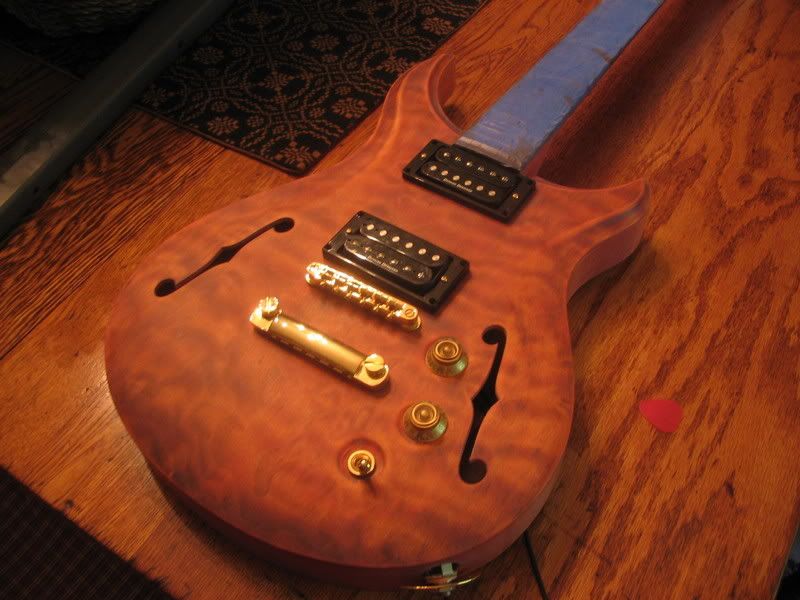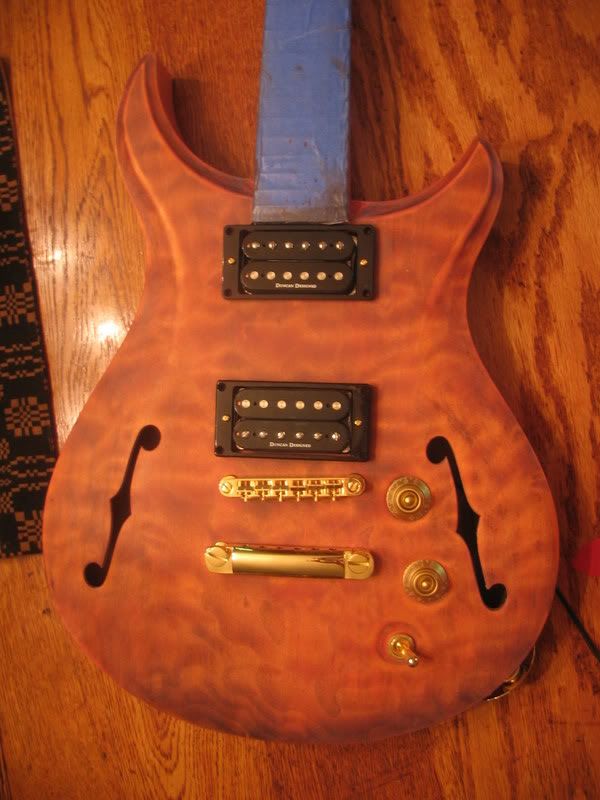 Last edited by GuitarSheriff75 at Aug 30, 2008,

Join date: Sep 2007
20

IQ
i like it. it reminds me of trey anastasio's guitar (of phish)
Congrats! Very nice ... looking forward to more pics: with the clear, polished, then assembled.

ThanX guys. Ill post more probably this weekend. I wanna use it at out next band practice. Been waiting since may 29th for this F***ing thing!
updated in first post with pics TTT

Join date: May 2006
180

IQ
That's frickin' sweet. Beautiful texture.

Join date: Mar 2007
30

IQ
it is incredibly beautiful. GREAT JOB!

love it.
thats a sexy guitar


Join date: Oct 2005
80

IQ
nicely done. very sexy.

Very nice

love it. looks like its on fire.

Join date: Apr 2007
20

IQ
(paris hilton voice) thats hot.

Join date: Sep 2005
70

IQ
i like it. it reminds me of trey anastasio's guitar (of phish)
Yeah kinda!
Thanx guys. Ill post more pics when its all done.

Join date: Apr 2006
10

IQ
Looks like airbushed flames, in a stain! Really f**king nice!
This is taking forever... I dropped it off at this body shop that works on high end cars Corvettes, Porches, etc. They do kick ass work and I've had stuff done there before. Its been there since Monday hopefully tomorrow they'll call and tell me its done!!!
I'm looking forward to seeing this with a clear coat. It looks amazing already.
Hey
Got it all clear coated and about 1 hour of buffing on it.
Wired it all up this after noon. sound's ****ing amazing the neck pick up is soooo sooo smooth and the all maple guitar really cuts through and is very clear.
Pics???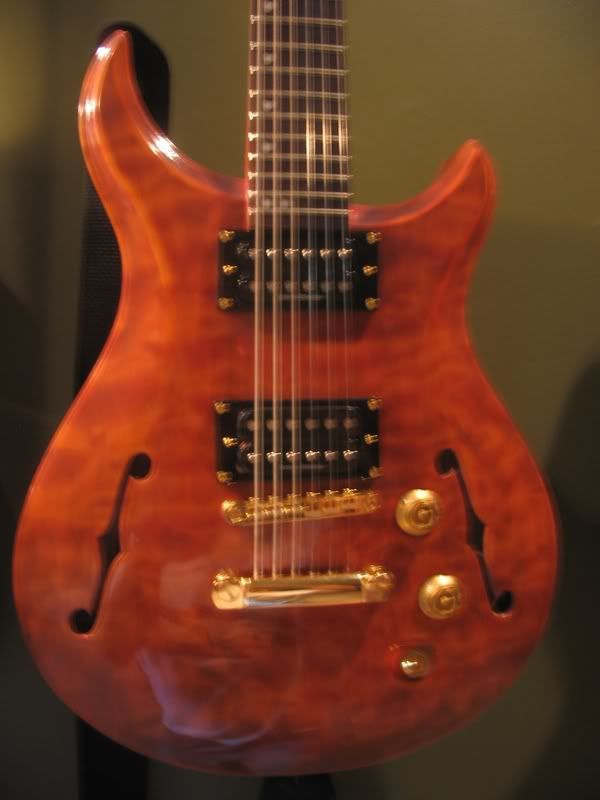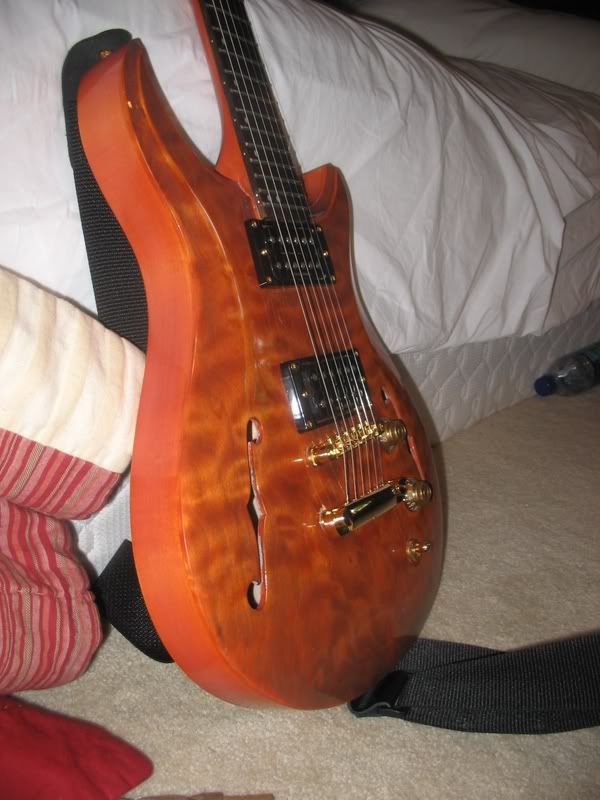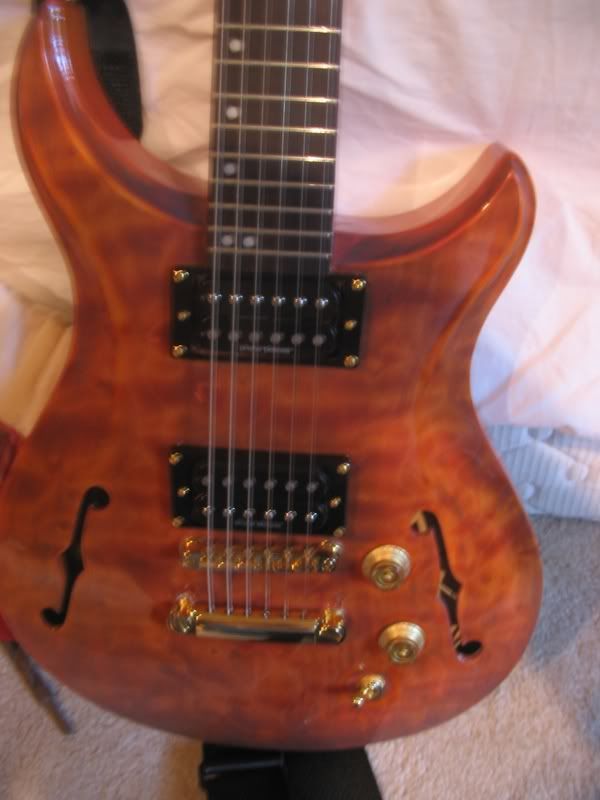 Last edited by GuitarSheriff75 at Sep 1, 2008,

Join date: Apr 2006
10

IQ
Thats very, very nice

ThanX man. I think its my new main guitar for Standard and drop D