help me fix my interwebs
this has been occuring for a while but now its pissing me off.

whenever i am on youtube trying to watch videos maybe about a fifth of them load and work. it seems like something is wrong with my computer like my internet wont play flash or java or whatever.

i have vista, the compouter i am using is only a year old, i use bot ie7 and firefox
I suggest using the internet instead of the interwebs. Usually clears up my problems.

Join date: Jan 2007
142

IQ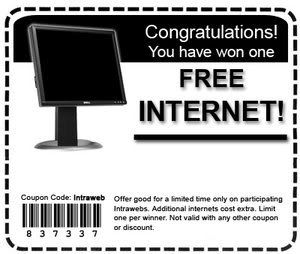 Here you are I won a free Interweb a while back you can have it!!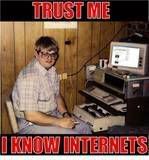 Join date: Sep 2007
76

IQ
i get that too sometimes, its normally your internet connection not being able to connect to youtube. basically, stop running utorrent soo much and if your doing heavy downloading dont go on youtube.

Join date: Sep 2007
76

IQ
i dont use any torrents
limewire? that will do it too. basically something or someone is eating up your connection and istn allowing you to connect to the server that is holding the video.
yeah but its not on... i havent used it in a few months.