FS: Fulltone miniDeja'Vibe/Boss Pedals
Hey Guys,
I've got a few things to sell here…
ALL PRICES INCLUDE SHIPPING (CONUS) AND PAYPAL FEES

Boss GE-7 EQUALIZER
- I'd like to sell this for
$70
I didn't use any of these pedals much, this one has a vertical scratch in the rubber other than that it's in great condition. Maybe a year or two old:
Front: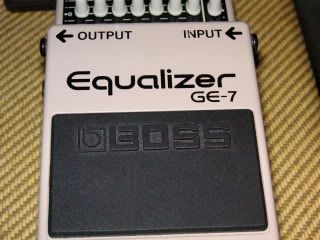 Controls: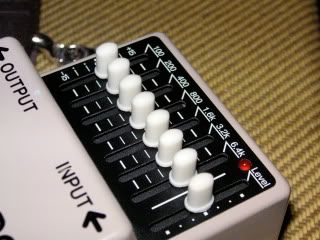 BOSS SUPER CHORUS CH-1
– I'm looking for
$60
. It's a nice effect, soundclips around the web. Again, I didn't tend to use it much so it's in great condition. The little silver decal on the back came off with the Velcro I took off
Front:
Controls: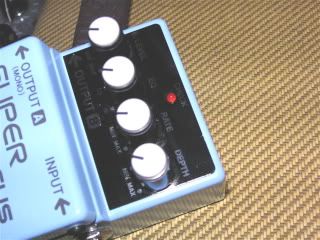 Boss NS-2 Noise SUPPRESSOR
– Looking for
$60
Works great. I had it on a lot, so no vicious stomping. Works great. Again, no silver back decal due to Velcro coming off. Also comes with the nifty little box it came in, no manual though.
Front: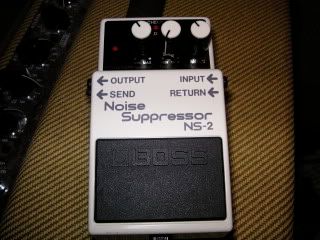 Controls: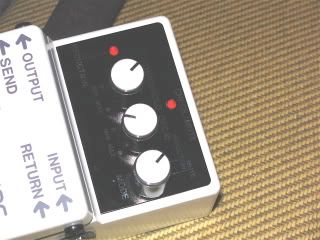 FULLTONE mini DEJA-VIBE
- Serial #2874-
$215
Great sounding vibe, nice subtle effect. I still have the manual, bubble wrap, power supply, and original box. It's from December, and I rarely used it. I'm just not a univibe kinda guy. One tiny ding in the top right. Could really be sold as new. So…
In box (manual is underneath)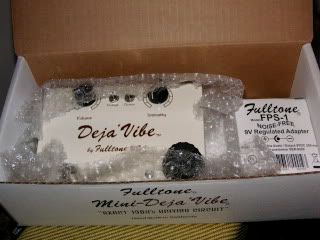 Jacks:
Back: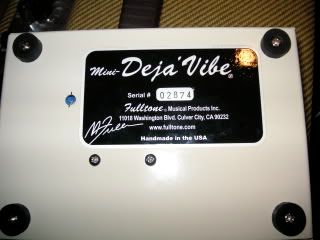 With Power Supply (9v Fulltone):
Any questions feel free to ask. I will only accept paypal (no trades sorry) and ship USPS priority mail.
Thanks for looking guys, any questions feel free to ask.
hi there would you be prepared to post the Deja Vibe to the UK for abit extra?
I'm not sure shipping to Ireland would be a wise investment on your part. Paypal fees are steeper because of the currency change, shipping is a lot more. I'll pm you with what it would cost
everything is still available
Updates!!!!
Deja Vibe is SOLD
GE7 Priced lowered to $65
CH1 and NS2 Lowered to $55

Join date: Jan 2008
50

IQ
NS-2 for $50 shipped? I'll take it today...

Join date: Jan 2008
50

IQ
GE7-$60
CH1-$50

These are absurdly low prices! Take the great offer!
I also accept USPS money orders now

Join date: Mar 2008
30

IQ
any trade?i'm interested in the CH-1
probably not, but shoot me an offer. Only things I'm looking for are high end stuff, like Deluxe Memory Man, Fulltone Clyde or RMC Picture wah. I'm really looking to sell these

Join date: Aug 2007
40

IQ
Ship to ontario canada, just above the border? Might be interested in the ge-7

Join date: Aug 2007
40

IQ
er i didnt get a pm, could you send again maybe? thanks
PM'ed again. Hope it works!
GE7 is SOLD

CH1 price drop to $47. That's half of what it is new!
$45 Shipped for the CH1. This is as low as it will go
Highly interested in the Chorus pedal. Looked it up and I really like it. Check your messages
still available at $40 shipped CONUS

Join date: Apr 2007
10

IQ
still available at $40 shipped CONUS
I'll buy it.....Pm me your paypal address
Bump since there is still no reply from runawaykaren.

If you want it, PM me and I'll ship as soon as I get the money