My new guitar! A PRS *Lots of PICS!*
The conclusion of
my previous thread
, if anyone cares! Sorry for poor camera angles and lighting, I was using my laptop's camera, since my phone got dropped in the sink recently! I'll take more when I find a better camera. Enjoy!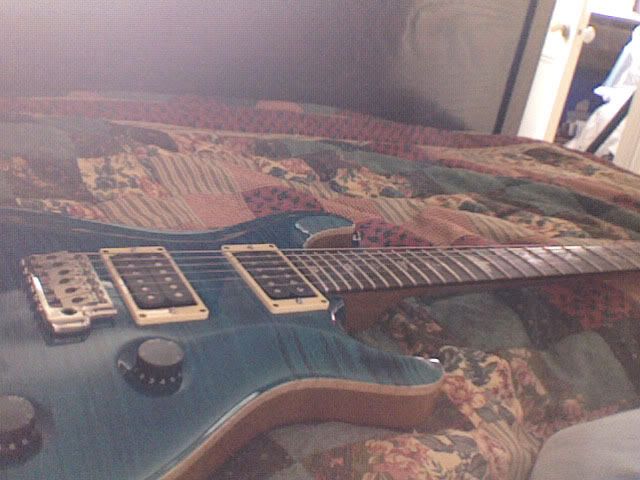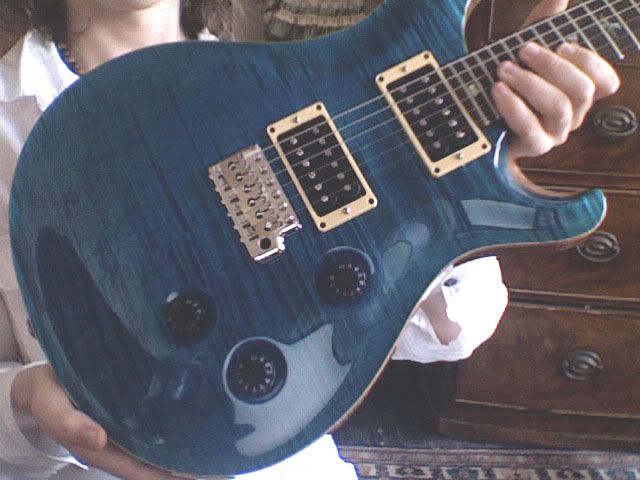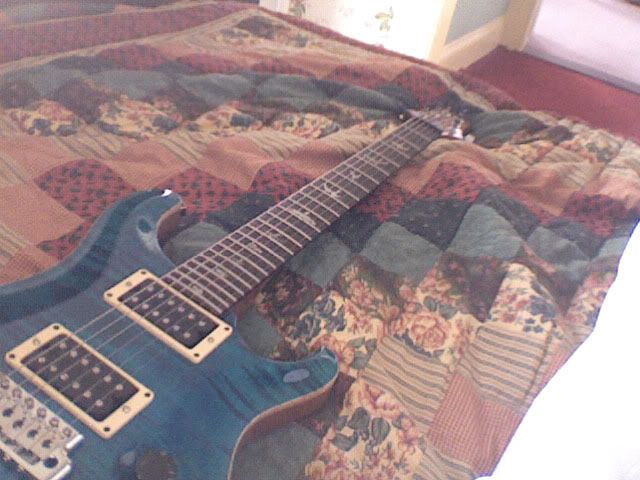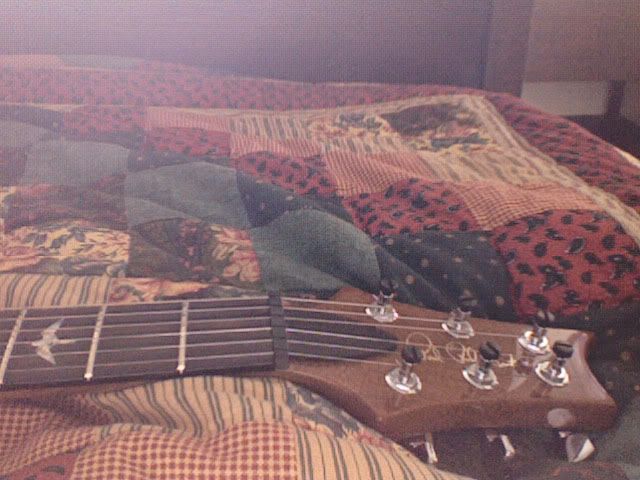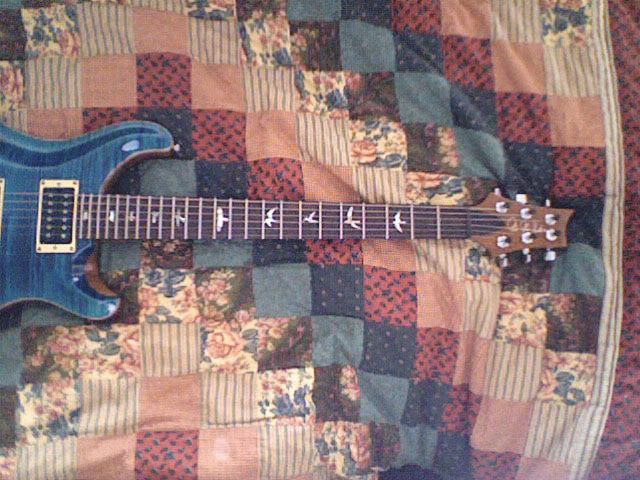 -EDIT-
Guitar info:
PRS Custom 24 - Has a tremolo, I just took it off for the pics
Came with luxury PRS hardcase
Price - £1700
Also, I managed to snag a special deal for free that only lasts until the end of the month and was exclusive with only two shops in England (one of them happened to me 10 mins from me). For five years I get annual free factory set ups with fret dresses, intonation checks etc, I get 12 packs of free PRS strings each year, AND I get a PRS goodie bag that includes a T-Shirt and special strap amongst a few other things! Awesome!
Last edited by Steve The Plank at Aug 28, 2008,