new guitar.... kinda
since there seems to be a lot of people advertising their new guitars recently, i finally thought to myself "ill get off my ass and actualy post some pics of my new guitar" and share it with UG lol. doesnt compare to that prs though =P
its about a week, week and half old though =P
anyways its an epiphone Les paul, and i think its tacburst colour from what iv seen on the internet.
got it for £299 from a local guitar shop.
pictures taken on phone, since i cant find a camera in house that works lol so apologies for crapness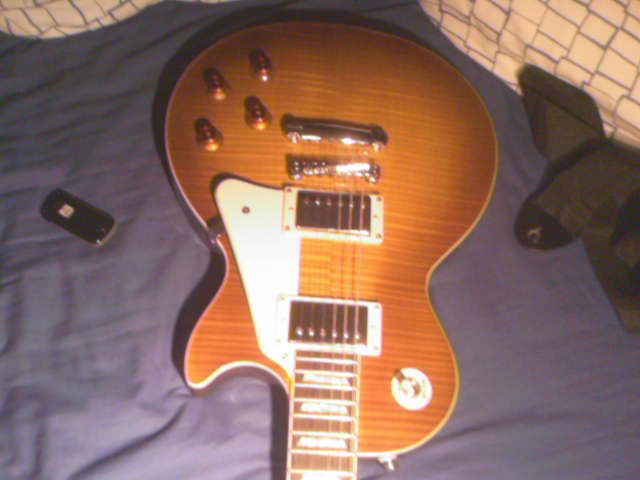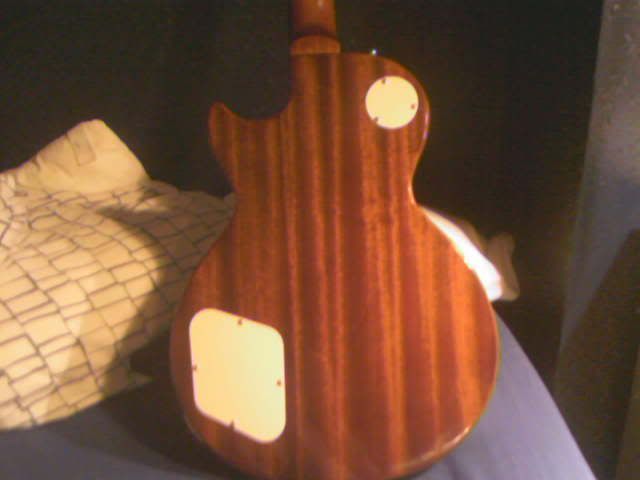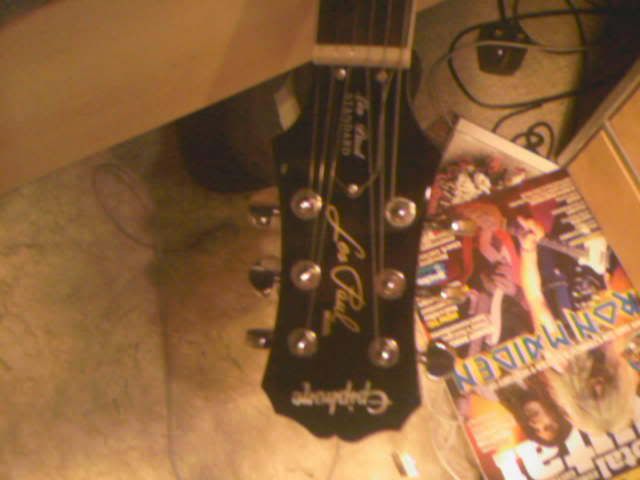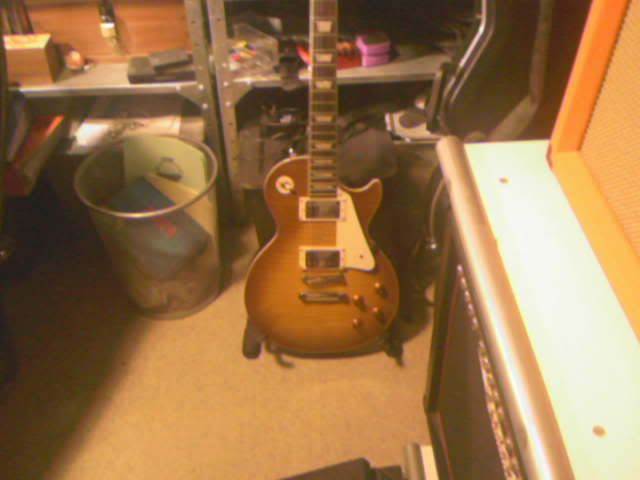 Last edited by Vintage_Axe at Aug 29, 2008,

Join date: Jan 2006
130

IQ
Sweet, dude. I have a couple of Les Pauls myself, love 'em. I hope she brings you years of joy. I have Gibson, but my old Epiphone is still my baby. Do yourself a favour- take that pick guard off and let that lovely top show through

And I have that exact same issue of Total Guitar!

Join date: Oct 2007
450

IQ
Don't let anyone tell you an Epiphone is a POS guitar. For what they sell for, they're quite good guitars. and +1 to Martin's taking off the pickguard thing. I took it off my plain top, because it was fugly.
lolz yeh i took the pic guard off but it didnt seem the same i spose =/
may take it off everyy now and again and flick between it on and off lol

haha i have a mountain of TG magazines xD

nah i wont oneblackened =P

edit:i hope she does bring me years of joy also martin =D i know my other guitars have so far =P
that guitar is nice

off-topic: btw what is the purpose of a pickguard? Does it actually guard the pick? lol noob question i know.
a pic guard from what im aware of basically stops the pic scratching the guitar from where your strumming.... correct me anyone if im wrong??
ok ok thats makes sense. but my guitar doesnt have a pickguard and i dont scratch it so from what i see there is no point in it you should take it off itll look better

lol my tele's pic guard is scratched =P
hmm may do will post pic when i get round to it of it without pic guard