BPOTM September: Jack Bruce
This months BPoTM is the amazing, the talented, the one and only Jack Bruce. I'll put the really simple stuff only diehards like me care about right here, so the less enthusiastic can skip over it.
STATS
Birth: May 14, 1943, in Bishopbriggs, Lanarkshire, Scotland
Death: not yet.
Home: Essex, England
Instruments besides Electric Bass: upright, harmonica,
piano, vocals, cello
Married: twice.
HISTORY
Jack Bruce, a child of musical parents, started playing jazz on the upright in his teens. In his earlier years, he actually was rather amiss about rock, and stuck with jazz. After studying cello, he won a scholarship for his efforts to the Royal Scottish Academy of Music and Drama. Though he accepted the scholarship, he felt his lower class (with a factory working father) was getting him discriminated against by peers and faculty. When the Academy told him to choose between college or the jazz dance band he played with at nights to support his career, he felt it was better to just leave his formal education alone. While playing for Ernest Ranglin, he was told to play an electric bass, or Fender bass, as they called them back then. He borrowed a Guild Starfire bass with tapewound strings that in his words went "Boink". He thought, 'Wow, this is easy and it's LOUD.' He went back to upright after playing with him, but never forgot about the electric bass.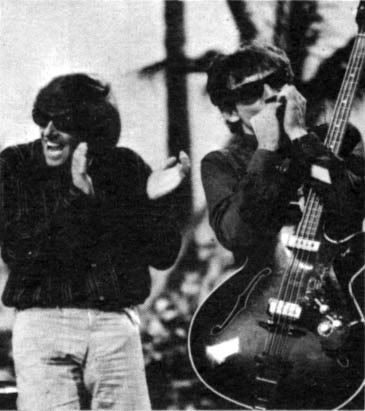 While playing with the Graham Bond Organisation, he bought a Fender VI to try to fulfill both bass and guitar parts, but succeeded only in pissing off drummer Ginger Baker, who hated Bruce's busy, unbound style (for the 60's, his playing was truly unusual, and Baker was not used to nor wanted to be used to his style). Baker eventually kicked him out of the band, and kept him away with a knife. Bruce escaped to the Bluesbreakers, where he met Eric Clapton, a budding guitarist. Though he stayed only briefly (deciding to tour with the successful Manfred Mann), Clapton remembered the unusual bassist. He decided to form a band, the supergroup, and chose his favorite bassist and drummer to join him. This, of course, was Ginger Baker and Jack Bruce. Though Baker was highly against Bruce's inclusion, he eventually agreed, and a band was made. Under the opinion that they were the 'cream of the crop', they named themselves Cream (Crop would have been a much
cooler name, in my humble opinion).
With Disraeli Gears, the first supergroup had commercial success. With Clapton's bluesily soulful guitar, Bruce's unusual guitarish bass, and Baker's jazzy rhythms, and the groups amazing jams, the band found success with 'Sunshine of Your Love' a catchy, simple song that stormed the pop chart. After follow up album Wheels of Fire, however, the band began to crack apart, with Bruce and Baker going at it again, and Clapton soon tired of playing Mommy. They left one final album, Goodbye, and one last tour.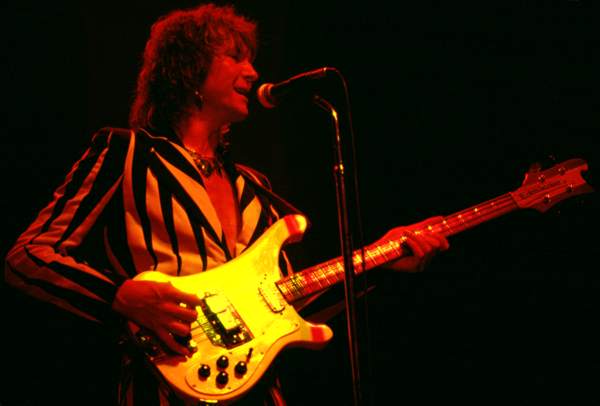 FUN FACT! Yes was an opening act for Cream, However, I have yet to find any of the much necessary Squire/Bruce bass duos.