FS:Guild GAD 50 - Acoustic guitar - Great Condition - $495 shipped!
This all-solid wood Guild GAD 50 is used, but in
near mint condition
. It was bought (new) in mid. April 2008. It is a traditional dreadnought body shape, with a natural finish. There is not a single finish flaw, ding or scratch outside your standard pick abrasion on the pick guard. The action is set just high enough to eliminate fret buzz and jangling. Each fret end is well dressed and remains flush with the fret board. The intonation is set perfectly and has remained so since it's arrival in April. While not in use, it has been kept in a correctly humidified case, at room temperature.
Sale also includes
: the original Guild GAD hard shell case, ebony strap button, case keys and truss rod wrench.
Please refer to the following website to watch a hands on demo/comparison of the Guild GAD 50 and a guitar costing four times as much, the Gibson Hummingbird.
GAD 50 vs. Hummingbird (Gearwire.com)
*Obviously, the GAD 50 doesn't trump the Hummingbird here, but as they tried to point out in the video... sound wise, I don't think you can get a better bang for the buck (hence, why I bought it

) Not to mention, for those of you who haven't had the chance to play a GAD 50 (I know most GC's won't even carry a new Guild), at least this video gives a rough idea of what to expect.
I am willing to let this guitar go for $495 shipped. Compared to it's going rate on E-Bay, this is a steal. The only reason I am selling this is because I am upgrading to a Taylor and I do not need two acoustics. I am willing to ship anywhere in the lower 48 states and some parts of Canada as well. Please do not ask if I will ship to Europe, unless you're willing to pay the difference in shipping costs. I have a Pay-Pal account and I will also accept a personal check, although Pay-Pal is preferred.

Message me here on UG and I can give you my E-Mail, AIM, etc., if you are interested.

***These photos were taken outside and the guitars finish is reflecting a tree hanging overhead.

If you want an indoor picture, I will be happy to retake it so there is a clearer visual. Also, I do not have a picture of the hard shell case, however, you can check out GC's website to get a picture of it. It too is in excellent condition.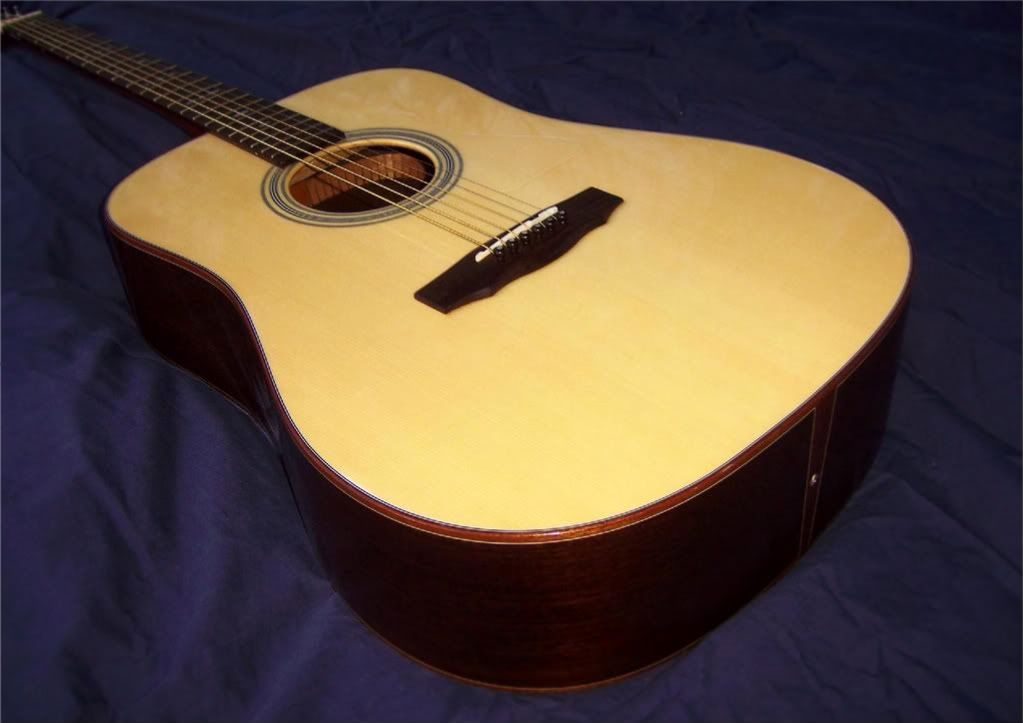 Bump.

If anyone wants, I can try and make a quick video of the guitar in action. Let me know if you're interested and I'll get to it.
Bump.

*Forgot to mention in my original posting: I'm not excepting trades for this guitar, unless your happen to be selling a Taylor DN3 (not a 310 though). I will pay cash for the difference in price.
Bump. Don't think I mentioned this but, I'm willing to negotiate a price, considering it is in the ball park of what I'm asking.
Stop bumping everyday.
You just allowed to bump your thread 3 times per week.
Bump.

Someone is interested, however if for any reason they decide not to buy it, I will still be accepting offers.
Bump.

Still up for sale, for the time being.
Bump.

Apparently, the guy that was interested backed out.
Bump. It's made of solid-wood goodness. GOODNESS!!!
The guitar is currently sale pending.

Join date: Aug 2009
10

IQ