[UK] MXR Blue Box
I'm selling 1 reissue MXR bluebox, everything works 100% but there is a tiny touch cosmetic damage to one edge of it if you like everything to be pristine. Batteries included because I'm nice like that. [FYI these things eat batteries]
Personally I like this pedal but unfortunately I'm strapped for cash at the moment so I need to part with it, I'm asking
£40+postage but I'm open to offers and might even consider the odd trade.
Und now for pictographical representations!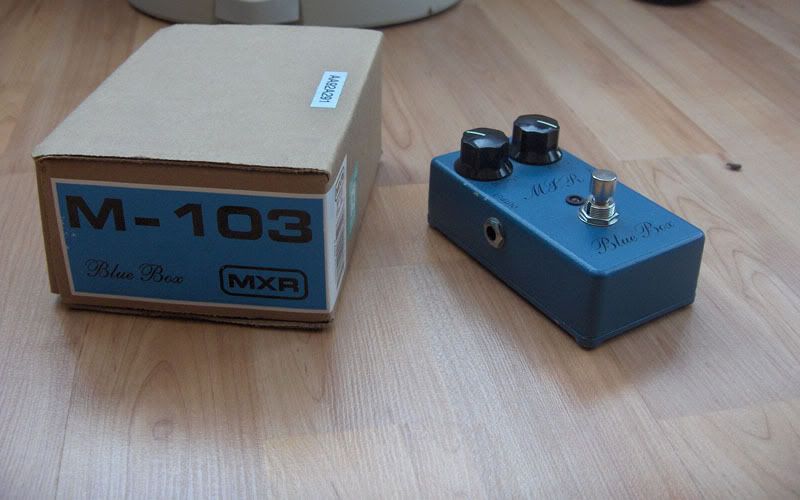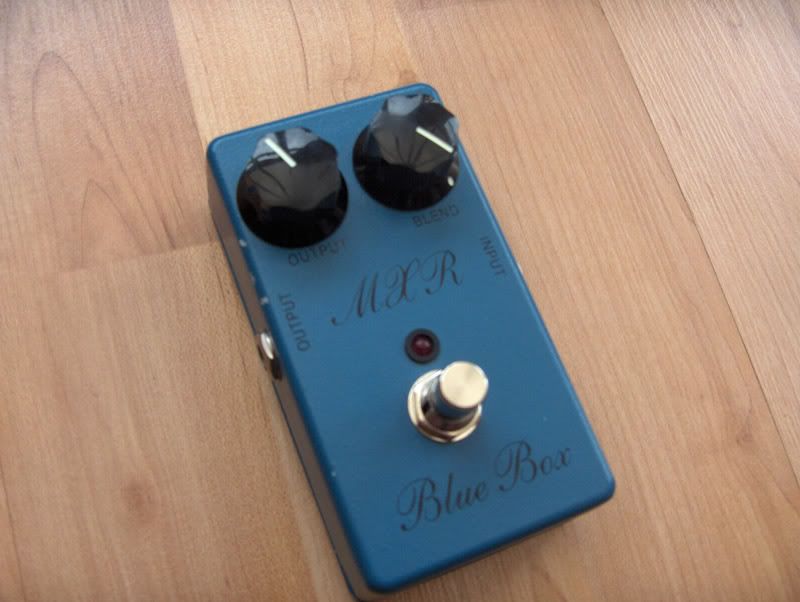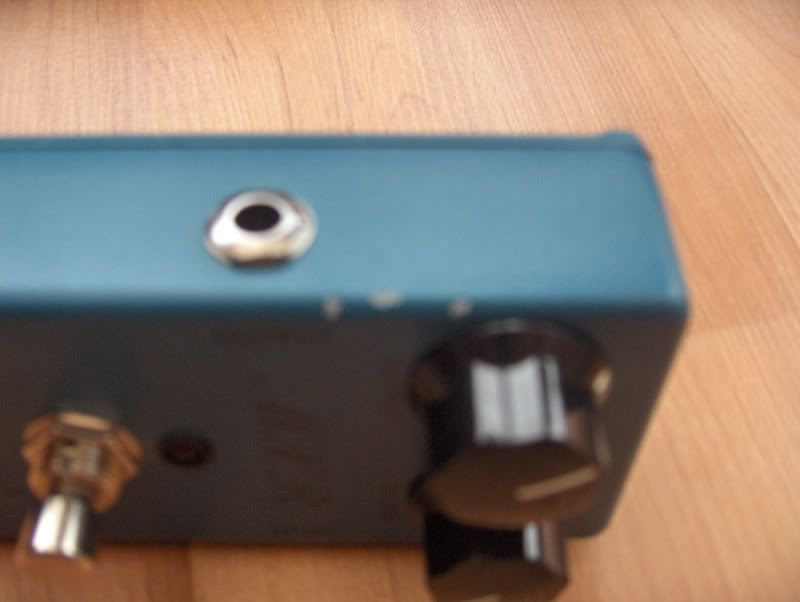 Cheers.

*Hopes for a smidgen of interest*

Join date: Dec 2006
10

IQ
Maybe possibly interested, I'm not too sure if its exactly what I'm looking for... whats your sales pitch like? :P
It's a beast of an octave/fuzz pedal with legendary sounds that range from something like Jimmy Page's solo on Fool in the Rain to an Atari on fire screaming for help!

Join date: Aug 2008
90

IQ
lol good description
can it do white stripes sounds ?
I'd recommend having a quick look at
this video
for a quick glance at the extremes of its sounds. You can get something a bit akin to what Jack used on Blue Orchid out of it, but not quite so much like his more usual tones.