Ibanez Artcore AG75-TBS-12-01 Rattle
So I just inherited this beautiful guitar from my late uncle (R.I.P.)
But unfortunately it has a really obnoxious rattling coming out of the saddles of the G and B string, and those two constantly go out of tune.
I have no idea what it might be.
I haven't had a chance to re-string it yet so it could possibly be the strings,
but I don't have the money or time to go pick up some strings at the moment.

If it's not the strings that are the problem, what might be?
And how can I check/fix it?

thanks in advance.

Join date: Dec 2007
10

IQ
What's with so many people not being able to afford a pack of strings these days? I mean, if you don't have the time I can understand, but a pack of strings is seriously five bucks. Seriously.

Join date: Dec 2007
10

IQ
Got a picture of YOURS? And do you mean the thing at the end, of the bridge?
The rattling seems to be coming from the saddles, as if the strings are shifting around.

Join date: Jul 2006
140

IQ
Can you zoom in on the saddles, please?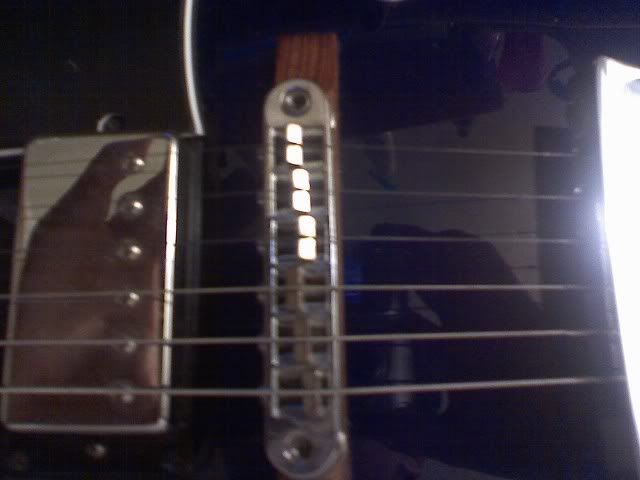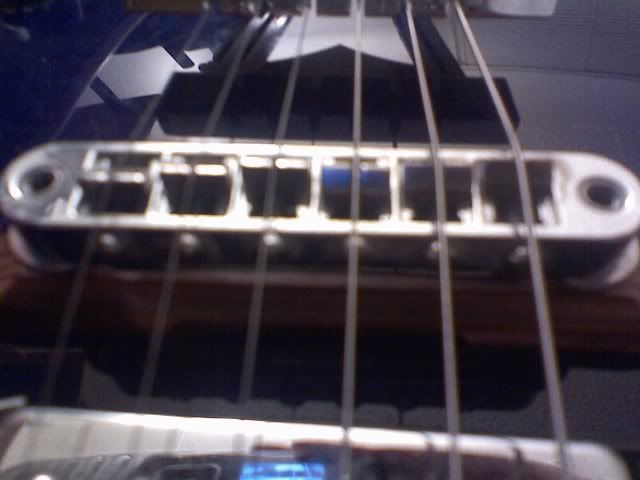 Sorry about the poor quality, it's a phone o.o;
I guess its possible something is off with the saddle screws, either the threads are strips or they've worked loose. Pull the strings off and remove the bridge to see if you can find whats rattling.