FS: Lovepedal Karl Fuzz Pedal
On the far left.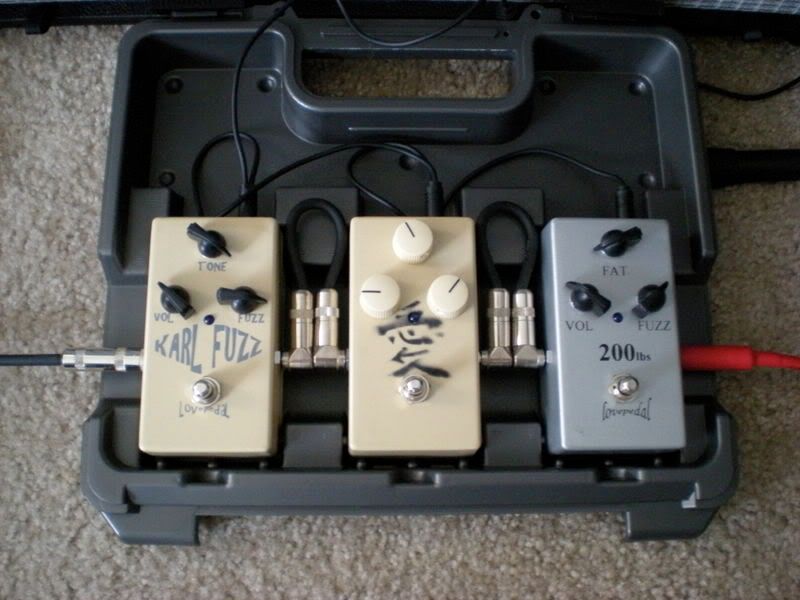 If you've heard of Lovepedal, then you'll want to check this out. This came from a limited run of 50 of this pedal in this color, and is thusly hard to find.
Tonally? Take a Big Muff Pi. Make it clean up at the volume knob, operate smoother and quieter, give it true bypass with a magnetic stomp switch, shrink it, add a subtle ring-modish swell, and you're somewhere near this thing.
Asking $150, shipped anywhere in the continental US. Thanks for looking!