Where can I find a guitar like this?
I absolutely LOVE the ES-335 that travis (the long haired fatter guitarist in coheed for those of you who dont listen to them) is playing for most of this vid
http://www.youtube.com/watch?v=Iehc8Xy4U0U
but where can i find one like that?
with the cream binding, and smooth glossed finished.
it doesnt particularly have to be gold, but i have yet to see an ES-335 that looks that nice
it's like they took this les paul finishing style and applied it to that ES-335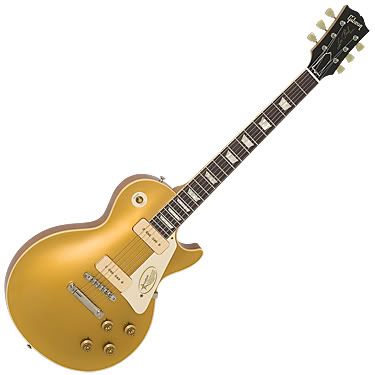 that ES-335 looks hot, and i want one
my nearest guitar center only carries vintage looking worn red ones or sunburst ones though
anybody know where i can find one like that?

Join date: Oct 2007
50

IQ

Join date: Sep 2005
20

IQ

Join date: Jul 2007
10

IQ
you could order one
go to the gibson site
someones got a lot of cash to blow without having played the guitar yet..

Join date: Feb 2008
141

IQ
Am I the only one that noticed the picture he included is of a Les Paul Goldtop, not an ES-335?
EDIT: Didn't read what you said above the picture. My bad.
Try a custom shop, or just buy an ES-335, and get it custom sprayed or something?
-Jayke

Join date: Mar 2008
30

IQ
In a customshop.
This.
And
i hate guitar center
No one cares.

Join date: Oct 2007
30

IQ
Why don't you just refinish a regular ES-335?
only custom made or finished by yourself. i would buy the cheapest 335 style guitar i can find, sand it to bare wood and finish it like a goldtop just to learn how to finish a guitar. then resell it, buy a decent one and do the same.
search e bay for cheap guitars that nobody wants and then go for some epiphone or ibanez.
btw, the nearest i got to what you are looking for was this, altought its not goldtop, but rather a glossy yellow/natural
http://www.rondomusic.com/820.html
Why don't you just refinish a regular ES-335?
i DO know a pretty damn good luthier...
well thanks for the suggestions guys
only custom made or finished by yourself. i would buy the cheapest 335 style guitar i can find and just sang to bare wood and finish it like a goldtop just to try. then resell it, buy a decent one and do the same.

search e bay for cheap guitars that nobody wants and then go for some epiphone or ibanez.

btw, the nearest i got to what you are looking for was this, altought its not goldtop, but rather a glossy yellow/natural

http://www.rondomusic.com/820.html
GODDAMN that is nice looking