Hand Painted 'Rising' Strat
Last January, being the Rainbow fan I am and with their album 'Rising' being not only one of the best hard rock albums musicaly (thanks to Stargazer

) and its indeed epic cover I went out to do what many have done before... create a custom guitar to compliment the album. So after almost two years it 'should' be finished tomorrow night (if I have time) so i am of course getting all excieted and thought i would share my project with you all (although I dont post a lot, I like looking at pictures lol) So this thread will also mainly show pics, as all the work has practically been done.
So to begin with, how more cliche can you get than starting with a good ole squier?

As im not much of an airbrusher (ive never even tried) i did the more traditional approach of hand painting the fist which i thought would look more authentic with its 'raw powered' look.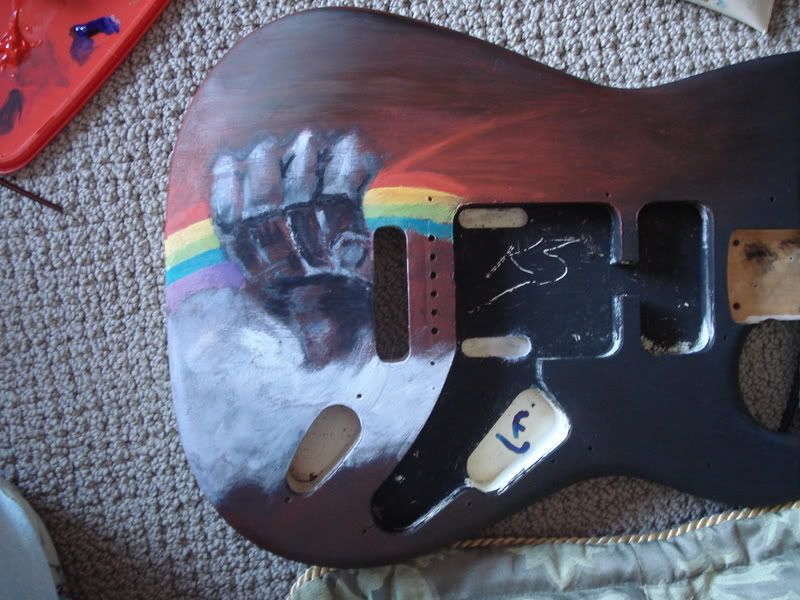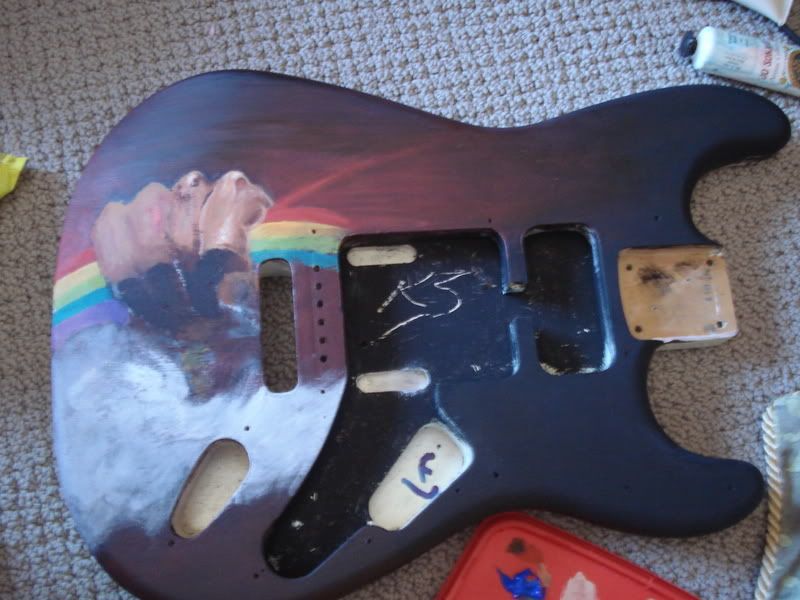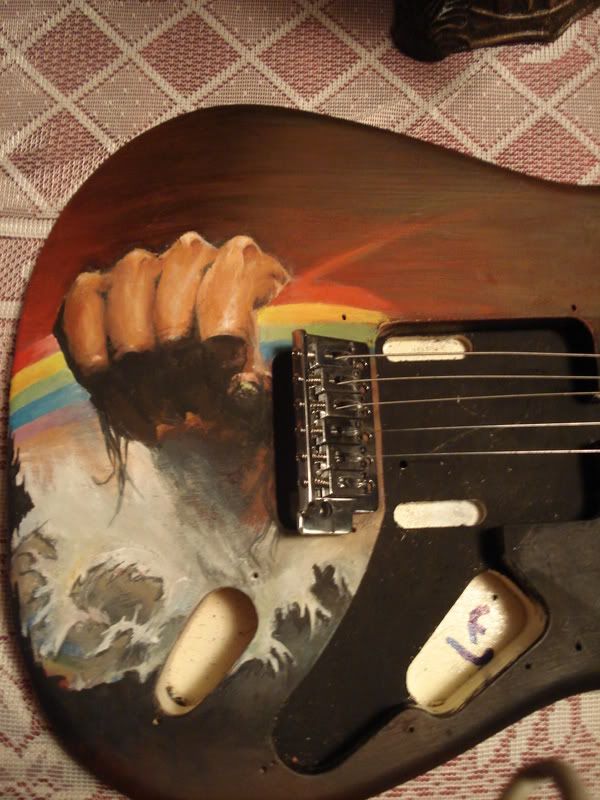 This of course meant i needed to have quite a thick coating on it in order for it so be all smooth and shiny so I used about three coats of envirotext (sanding back down to almost nothing each time) which also gives a lot of depth and brings out the colour and then painted the back black and its covered in 2pac to finish it off.
The neck was my first project from a while back being scalloped, half normal half Blackmore and will also be all black with a 'Rainbow' decal in gold leaf ermm stuff (i think it has a proper name)
While I have a nice vintage trem lying around im just sticking with the normal Squier bridge as anything else is a bit wide for the neck (not that im really going to play it i dont think). I replaced the tuners to standard american ones (there a few years old) and the pick-ups are the Seymour Duncan 4T and 7T quaterpounders (T=tapped) with a three way switch and the middle is a dummy. Think thats mainly it spec wise but feel free to ask if i have left something out.
Hopefully there will be complete pics up soon