Must sale pups and tuners..cheap.
I have the stock pickups out of my two guitars I need to sale
Ibanez Inf3 and Inf4-15 shipped for both
Stock MIM single coils-15 shipped for all 3
Heres a pic of the single coils, infs coming later tonight..
New Item!!
Ive also decided to go ahead and sell the tuners that came on my MIM strat and purchase a new set of black ones
Price is-25 shipped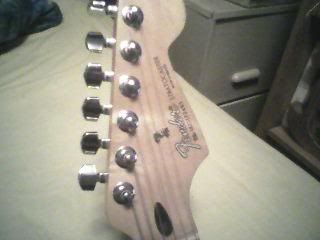 I prefer paypal but will also accept money orders.
Pm me if interested.
-Alaris-
things in the night go...bump...
hey are you in the uk ? and how do the mim pickups sound
No, sorry. Im in the U.S.

Join date: Feb 2007
50

IQ
might be interested in the ibanez pups i'll let you know later tonight
A lil blurry but here are the pics of the Ibanez pups...15 shipped for both
I'll buy both sets. PM sent.
pm replied 2...pickups pending...
No the tuners are not locking..their just the standard set that comes on MIM strats.
Pickups sold-pending payment...So someone go ahead and take these tuners off my hands so I dont have to worry bout this thread anymore hopefully. Take them now and ill knock 5 more bucks off..20 shipped for the whole set of tuners...

Join date: Feb 2007
50

IQ
if that guy will buy both sets then go ahead and sell them to him, i'm not in dire need of them
thread killer...15 shipped for the set of tuners....anyone?
Sent you a PM on the tuners.
did you sell the MIM SCs?
Can you give me an update on the tuners ?
I haven't received them yet.

Thanks