Fast, Easy ways to make cash...creativity thread

Join date: Sep 2008
10

IQ

Join date: Aug 2008
10

IQ

Join date: Jul 2008
30

IQ
not really creative, but if you can handle doing some math and can possibly obtain a fake ID, counting cards can be quite lucrative. it's really not as hard as you think.

Join date: Jul 2006
10

IQ
Work at a farm
Walk dogs at 3(insert currency) a walk
Get a job washing dishes or doing hard labor

Join date: Apr 2008
62

IQ
steal kids ipods and sell them

sell drugs

sell drugs

Join date: Dec 2007
30

IQ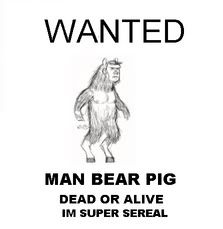 catch him im sure Al Gore will give you a reward

Join date: Jun 2006
10

IQ

Join date: Feb 2007
40

IQ
Sell things at school people would be interested in, Ipods,CD's,Video Games, Consoles etc......

Join date: May 2006
10

IQ
go back to your corner and do your job. easy. quick. and if your good you might get a tip. leave.

Join date: Jul 2006
60

IQ
Defeat the Pokemon trainers at Cerulean city? They give you this nugget you can sell for like $5000

Join date: Oct 2007
30

IQ
This is kinda off subject, but can you guys tell that it's man bear pig in my avatar?

Join date: May 2006
10

IQ
better idea.

go to jack in the box. get $100 in tacos. sell each taco for $1 at school. double your profit if you sell all of them. just dont be tempted to eat to many yourself.....

Join date: Sep 2008
10

IQ
never mind the gas bill GETTING to Cerulean city...