Old Guitar - Advice Needed
Ok, So my ex was throwing out an old acoustic guitar that she had, so I said I'd take it off her hands. I was wondering if anybody would be able to give me some information on it?
I looked up the place on the back of the Headstock and apparently it's no longer there, it's now an Arts College. But, it's apparently where The Beatles bought most of their instruments from. (I'm from Liverpool, BTW.)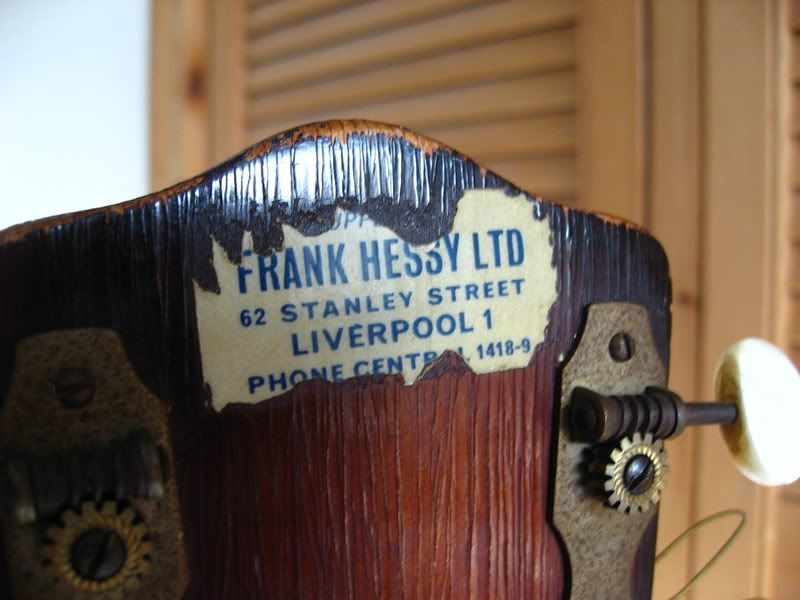 It has a pretty bad crack in the base of the neck, is there anything that I'd be able to do with it?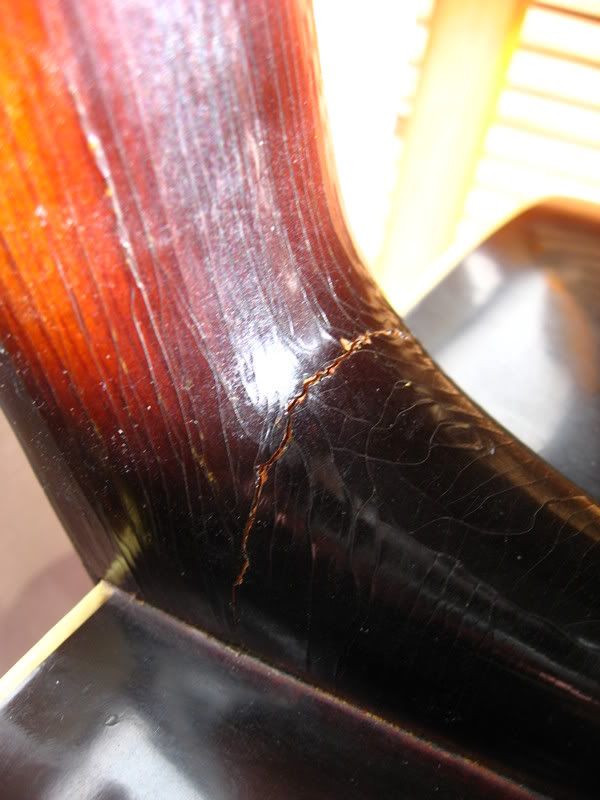 Also, Any particular strings I should put on it it? Thanks.
Here's some more general pictures of it;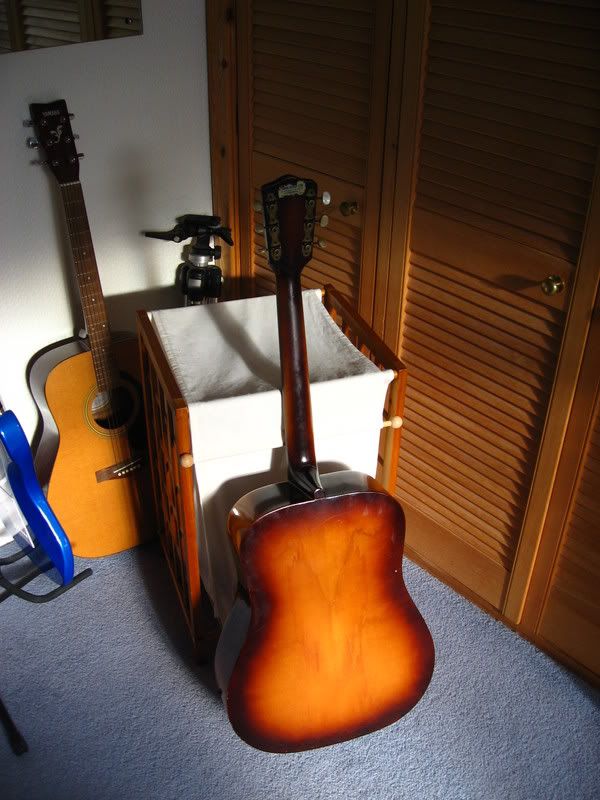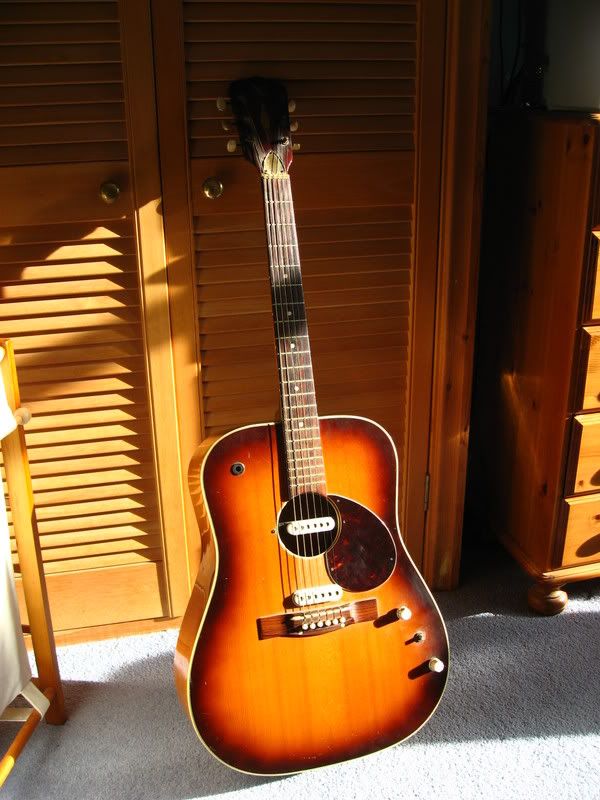 Heh, Thanks man.

That's a pretty bad crack around the heel of the neck. How does it sound? If it sounds good then you might want to repair that crack. You're also going to want to put extra light strings on that beauty. Some lube on the tuner gears would also be good. petroleum jelly should work.
Being honest, it sounds fine. I tuned it up and it seems to have held it pretty good. How would I go about repairing it though?

I'll take a look, see what I can find. Any particular type of strings being better than others?

Thanks for the help, Dude!
I would just bring it in to a guitar tech. With something as key in the structure as the neck, i wouldn't repair it myself because I might just mess it up.
Yeah, you've got a good point. Thanks for the help.

It was interesting to know that it's stayed in Liverpool it's whole "life".