Ibanez RG Bridge Question
Okay, so yesterday I bought a brand new Ibanez RG. I've been wanting one of these guitars for like 3-4 years now and I finally used my graduation money to get it. I'm not sure the exact model, I just know its an RG. So I got it home and tuned it to standard, which took a little while for some reason, I assumed it was just because it was new. Then I looked and it seems that the bridge is elevated and I'm not sure if it should be like that and I really don't wanna break a 400 dollar guitar. I'm pretty sure it's the bridge, I never really studied up on all the names of the parts, I just play it. So I'm gonna put some pictures below to show you what I'm talking about and hopefully someone can tell me if this is supposed to be happening. Thanks a lot.
Sorry if the pictures aren't the best, I had to use my cell phone.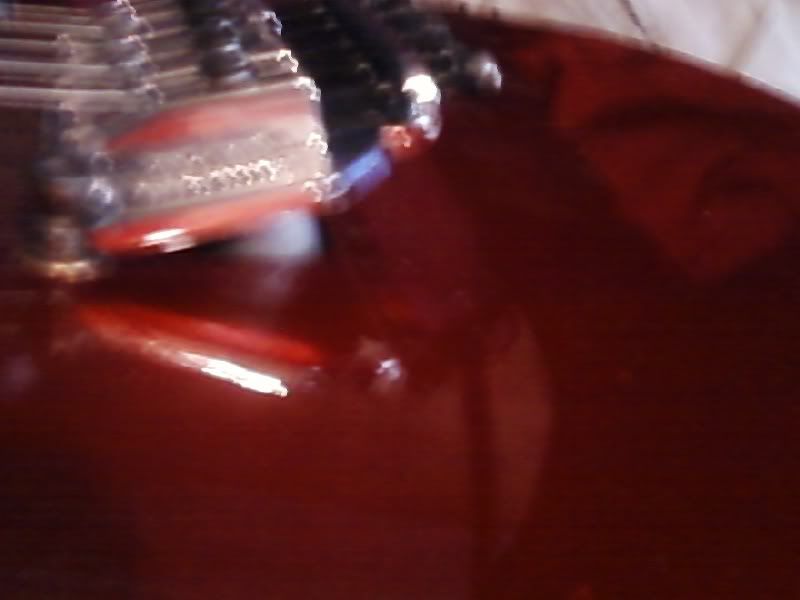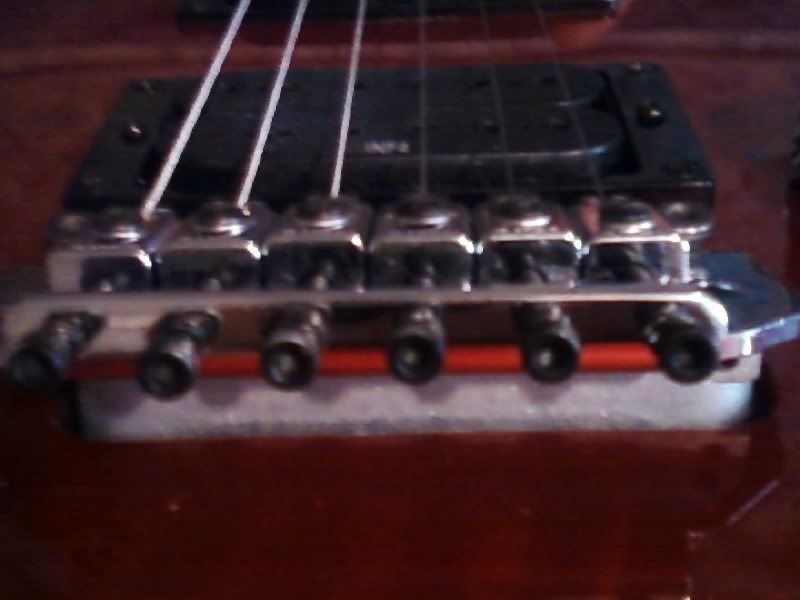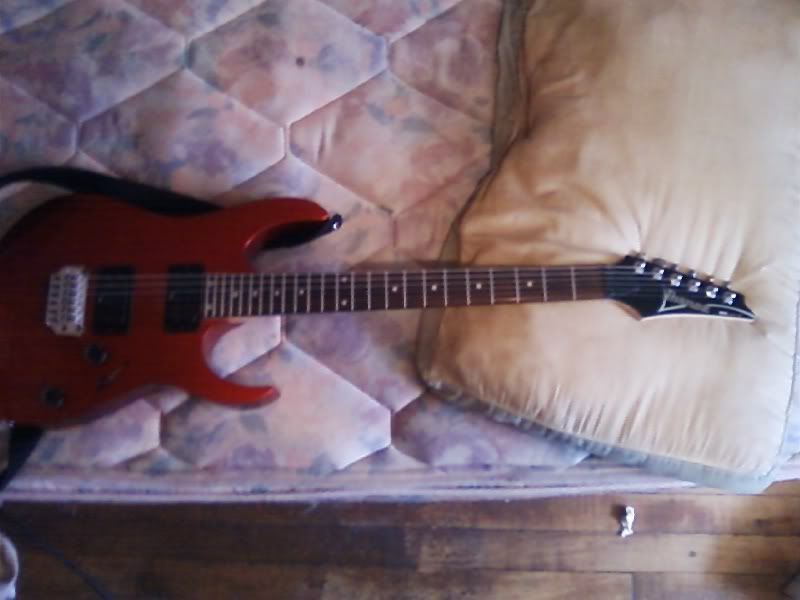 I have a similar problem with my pacifica, i thnk u hav 2 do some shit with the shit at the back, am nt sure

my RG has a floating trem so is a little different

Join date: Mar 2007
20

IQ
Loosen the springs in the back of the guitar, that should do it....i think

Join date: Feb 2008
50

IQ
Tighten the trem springs. OPen the back up, take a phillips head screwdriver, and just tighten them. Then youre gonna have to re-tune every turn, and then tighten more, and then retune more, until you're in tune and it's level with the body. Takes forever at first, but once you learn to set a tremolo its' not hard.

If you're not sure how, just take it to a shop and ask them to show you - it'll cost like 20 bucks.
Flip it upside down, take off the backplate. You'll see a plate with springs attached to it. Tighten the screws attached to that plate until the bridge is level.
Well, if it's safe to leave it like this, I don't wanna mess with anything because I don't wanna risk doing actual damage to it. I don't know anything about the innards of it and what to do so I'm hoping that it's all fine, if not, I'm gonna take it back to the store and ask them to do something about it. Any other advice?

Join date: Feb 2008
50

IQ
You're not gonna do damage to it - it's just tightening two screws. Worst case scenario - you break a string or the bridge pops out of socket. Just take the spring off, put it back in, and start again.

If you're paranoid then take it to a shop and have them do it. It's not a hard job.

If you leave it like that, i twon't hurt the guitar, but it'll sound like shit becuase the intonation will be off and the action'll buzz like mad.
Well, I've tightened those screws as much as I can and it's still sticking up somewhat. What should I do now?
Sorry for 2x post, I overlooked the turn and tune everytime so I need to tune it and see where it is, then I'll let you know what happens.
Okay, I tuned it and it's pretty level with the rest of the guitar now, I think it's solved. Thank you so much for the advice.
Well, I've tightened those screws as much as I can and it's still sticking up somewhat. What should I do now?
Mine's way in tight for standard tuning too... I think it was built to be in drop D or something.
Anyhow, you can move the two outer springs so they're angled by rehooking them. You're supposed to do this, they made it that way on purpose.
Then... you tune it, adjust the springs, tune it again, adjust the springs again, and just keep on going until it's pretty flat and in tune.
Took me a while.. I used a tuner.
Oh yeah - you can buy extra springs too.

Also, thinner strings pull less.. so... metal guitars are sorta "low tuning and thin stringed"