First Google Server
That is the first server that was used to handle google searches. I think it looks cool.
I find it hard to believe that google started with that thing and is now one of the bigges companies in the world.
Thoughts? Opinions?
EDIT:
The casing is lego.
Click here if you smell bullshit
Last edited by jake_1234 at Sep 11, 2008,

Join date: Dec 2007
10

IQ

Join date: Feb 2005
111

IQ
They built their server out of legos?

Join date: Apr 2006
727

IQ
I refuse to admit that something that cool was built by THE (second) face douche-bag (Sergey)


(The first being Lars Ulrich)

Join date: Jun 2008
50

IQ
Dude that is'nt it. In Mardern marvels in a 90's tech episode they showed one of the original servers and thats to small to be one of them.

Join date: Jul 2007
10

IQ
Big bullshit, servers are large even if it is only one pc. and secondly servers run hot, they keep them in a special room with AC so when the server kept geting huge loads legos would melt.

Join date: Dec 2005
30

IQ
I love how people who have NO CLUE what the ****tits they are talking about try to say crap. The only thing that separates a server from a normal PC is the functions defined by the user and most usually the operating system and amount and types of HDDs. Its main task is also to provide SERVICES thus a SERVER. You can mount the hardware in a f*cking box for all it matters. It wouldn't be the smartest thing to do but as long as its properly cooled then it doesn't make much difference. As much as I hate Google the lucky f*cks are crazy rich now over a good idea so power to them!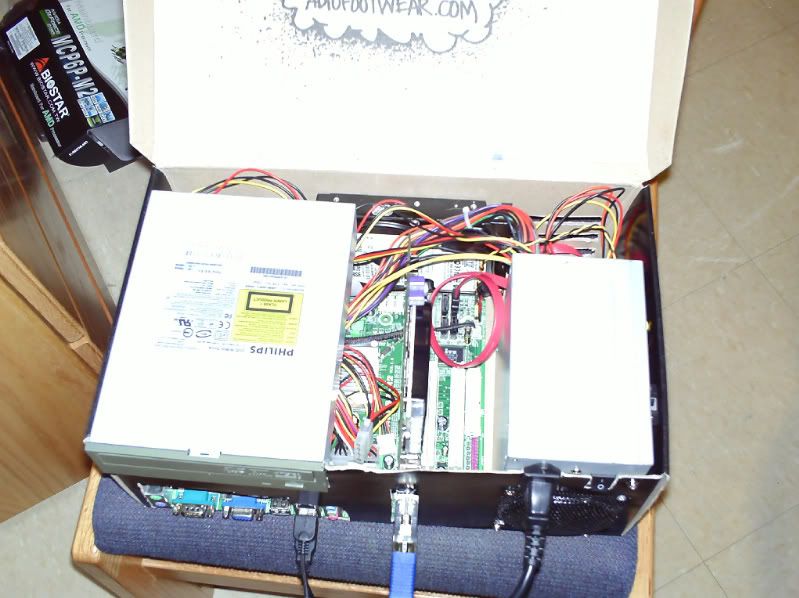 Last edited by random_idiot144 at Sep 11, 2008,
Fair do. I wouldn't have a Lego server, but hell, if they wanted to do it, who am I to stop them?